As was expected, this Ramzan, Pakistan's top entertainment channel ARY Digital broke all records of satellite television viewership in Pakistan, ARY News reported on Saturday.
Thanks to ever-growing popularity of game show 'Jeeto Pakistan' and the 'Shan-e-Ramzan' transmission, ARY Digital left all of Pakistan's entertainment channels far behind and secured 7002 Gross Rating Points (GRPS) during Ramzan 2017.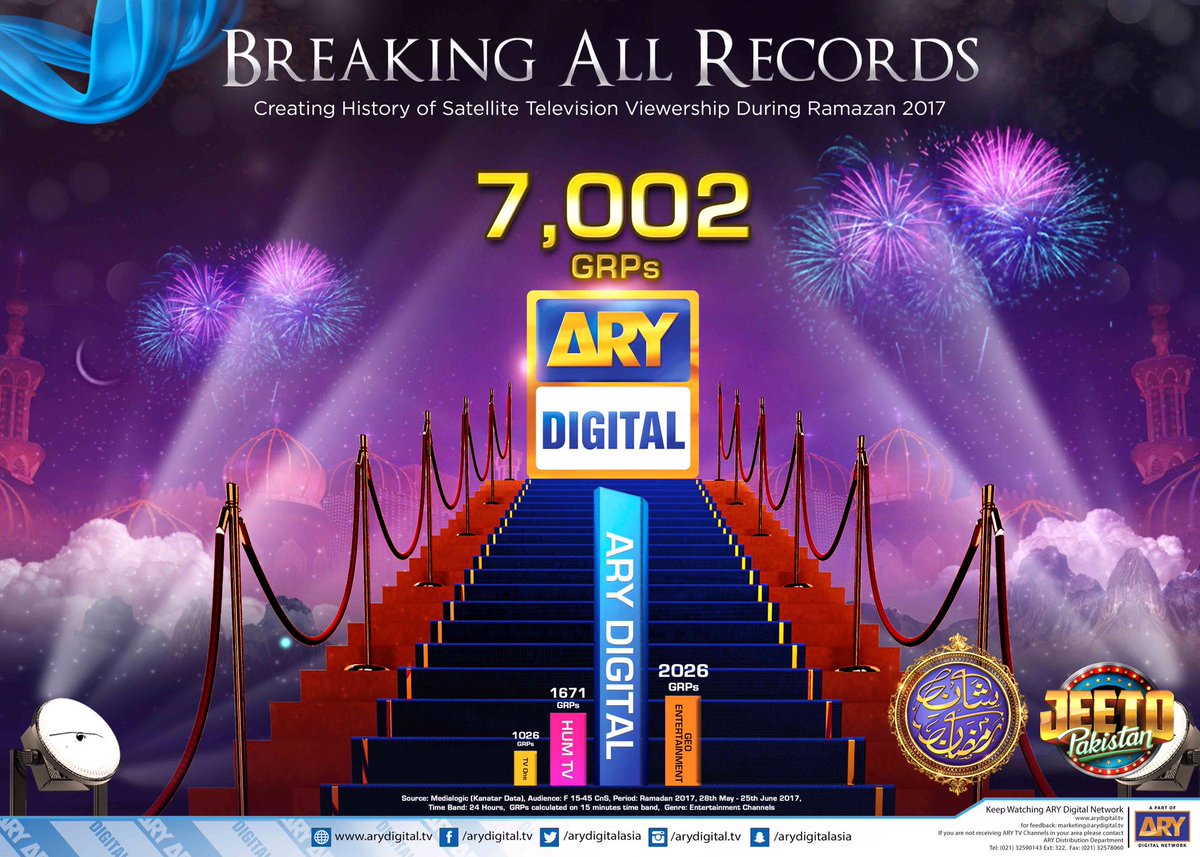 It is pertinent to mention here that this is not the only record ARY Digital made during Ramzan.
During the holy month, Jeeto Pakistan not only remained on top from 1st to 5th Ramadan but on 6th Ramadan, Friday, the show broke the record of highest ever slot ratings by any television channel in Pakistan by securing 20.1 television rating points on its slot (7:30 to 10:30 PM).
Waseem Badami and Iqrar-ul-Hassan Syed hosted the Shan-e-Ramzan transmission and during the 'Naiki Segment'  of the transmission collected donations for a number of needy Pakistanis while Fahad Mustafa broke records hosting the country's most popular game show 'Jeeto Pakistan'.
Comments