Father writes moving obituary after boy born without nose dies at 2
MOBILE, ALABAMA: A US kid born without nose died on Saturday due to his rare condition. He was just two years old.
Timothy Eli Finch was born on March 4th, 2015 at South Baldwin Regional Medical Center with an extremely rare condition known as congenital arhinia: he had no external nose, nasal cavity or olfactory system.
He was just one of about 40 people in the world with the condition.
The family received a huge number of condolence messages from all over the world over the boy's death.
His father wrote a moving obituary for his son who became a symbol of hope for many, who termed him the "miracle boy".
"Eli was born with an extremely rare condition known as Congenital Arhinia, which means he was born without a nose or viable nasal cavities. Because of this, he has lived with a tracheostomy since he was 5 days old. Eli has shown such strength and resilience despite his condition," wrote the father.
"He was a very happy little boy and made new loving friendships everywhere he went. His story has impacted people from all walks of life throughout the world. It is with much sorrow that we must give him back to the Lord at such a young age. We must not ask why. Only God knows. We only pray that one day, the reason will be revealed to us. But until then, we will celebrate his beautiful life with friends and family. We only ask that everyone do their best to continue Eli's work of spreading love and joy all over the world. This would be his wish. Funeral Services will be held on Friday June 9th at Fountain of Life Church in Saraland, Alabama," reads the obituary.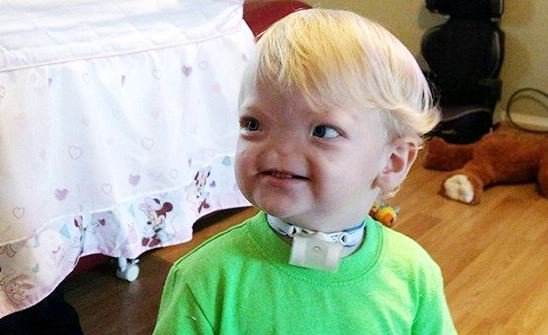 Comments
comments