Bride rejects groom over 'nagin dance'
UTTAR PRADESH: A bride in Indian state Uttar Pradesh's Shahjahanpur district cancelled her wedding after watching her husband-to-be's  'nagin dance', ARY News reported.
According to reports in Indian media, a 23 year old girl named Priyanka Tripathi was all set to tie the knot with a man name Anubhav Mishra but on the final day, the groom intoxicated by excitement of a wedding and alcohol decided to show off his dance moves and chose to do the nagin dance.
As the groom danced, his friends showered currency notes on him. Contrary to his expectations, the bride wasn't impressed and immediately told her and his relatives that she will like the wedding to be cancelled.
All efforts by Priyanka and  Anubhav's family to persuade her failed as she had made up her mind. She married a different man a day later.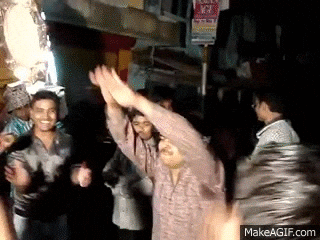 Comments
comments