Journalist behind Panama papers amused by Pakistan's Calibri saga
MUNICH: One of the prominent names behind the Pulitzer Prize-winning investigative story Panama papers has said that his favorite moment from the Joint Investigation Team (JIT) report is when the alleged forgery by Prime Minister Nawaz Sharif's daughter Maryam Nawaz was busted by the team due to the use of Calibri font.
Frederik Obermaier was one of the two German reporters who initially received the leak and then with the collaboration of at least 300 reporters from six continents made the revelations called by many as "the biggest leak in the history of data journalism".
Bastian Obermayer and Frederik Obermaier, paid tribute to "John Doe", their anonymous source. He – or she – provided internal files and emails from the Panamanian law firm Mossack Fonseca, which specializes in setting up opaque offshore companies.
A day after the JIT report was submitted in Pakistan's Supreme Court, Obermaier, on his official Twitter profile, wrote that his favorite part was when the "forgery" by Maryam Nawaz Sharif was busted the Panamagate JIT due to the use of Calibri font.
My favorite part of the JIT-PanamaPapers-report: When forgery @MaryamNSharif gets busted due to chosen font #Calibri pic.twitter.com/sPG1fIAkTM

— Frederik Obermaier (@f_obermaier) July 11, 2017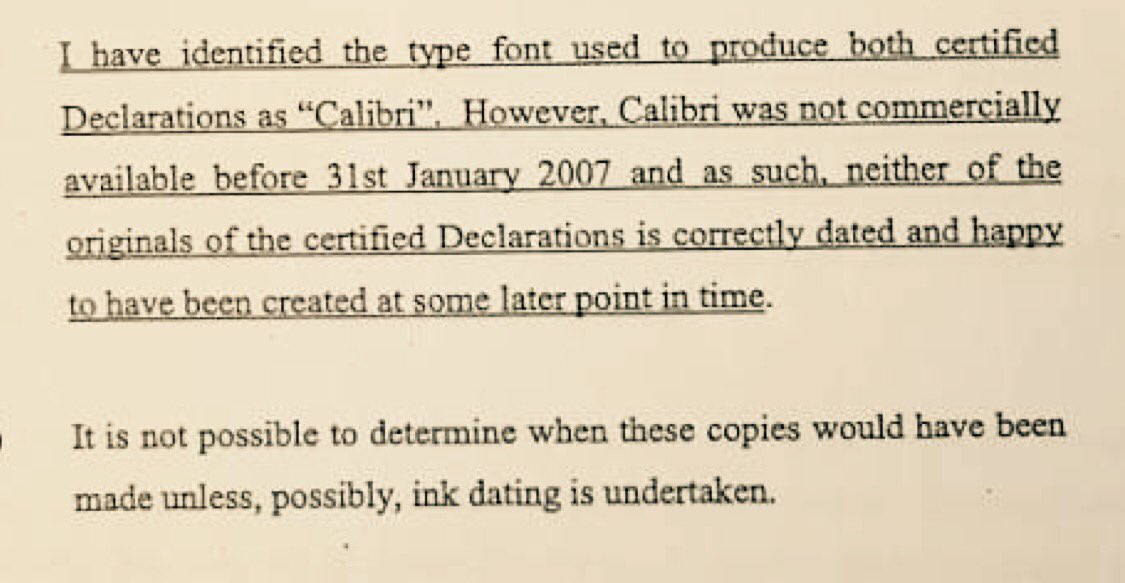 The Calibri saga
Microsoft's Calibri font was used to type certified papers naming Maryam Nawaz as a trustee of several high-end flats in central London, properties bought using offshore companies. But the papers were dated a year before Calibri was in widespread commercial use.
The Panama JIT which probed the allegations of impropriety against Sharif family revealed that they had sent the documents submitted by Maryam to the Radley Forensic Document Laboratory in London for forensic examination.
An expert of the laboratory stated that "he identified the type font used to produce both certified declaration as 'Calibri'.
However, the expert said, Calibri was not commercially available before 31st January 2007 and as such, neither of the originals of the certified declarations is correctly dated and happy to have been created at some later point in time,".
Maryam Nawaz has denied any wrongdoing. But that, of course, didn't stop Pakistanis on social media from going on the offensive and here is how they did it.
Maryam Nawaz to whoever forged the documents. #Fontgate pic.twitter.com/IAoQGhoXcY

— R. (@rahimaxarsenal) July 11, 2017
Comments
comments