Why was government's August 14 ad without PM Abbasi's picture?
As is revealed in the ARY News' talk-show 'The Reporters', this year, Government of Pakistan's August 14 newspaper advertisement had something which many newspaper readers may not have noticed but was the first in the history of Pakistan.
The advertisement was without the new PM Shahid Khaqan Abbasi's picture.
According to ARY News Islamabad correspondent Sabir Shakir, the advertisement was approved according to the regular design, with the pictures of Quaid-e-Azam Mohammad Ali Jinnah, Mother of the Nation Fatima Jinnah and national poet Allama Iqbal on one side and PM Khaqan Abbasi's  on the other side but "someone" wanted former prime minister Nawaz Sharif's  on the same side as Quaid-e-Azam but the idea was rejected as Nawaz now holds no official position.
"They said if Nawaz Sharif's picture cannot be placed in the ad, Khaqan's too should be removed. So, the advertisement finally approved and published on Independence Day was without new PM's . It was the first time in the history of Pakistan that an August 14 ad was without the PM's picture," added Sabir Shakir.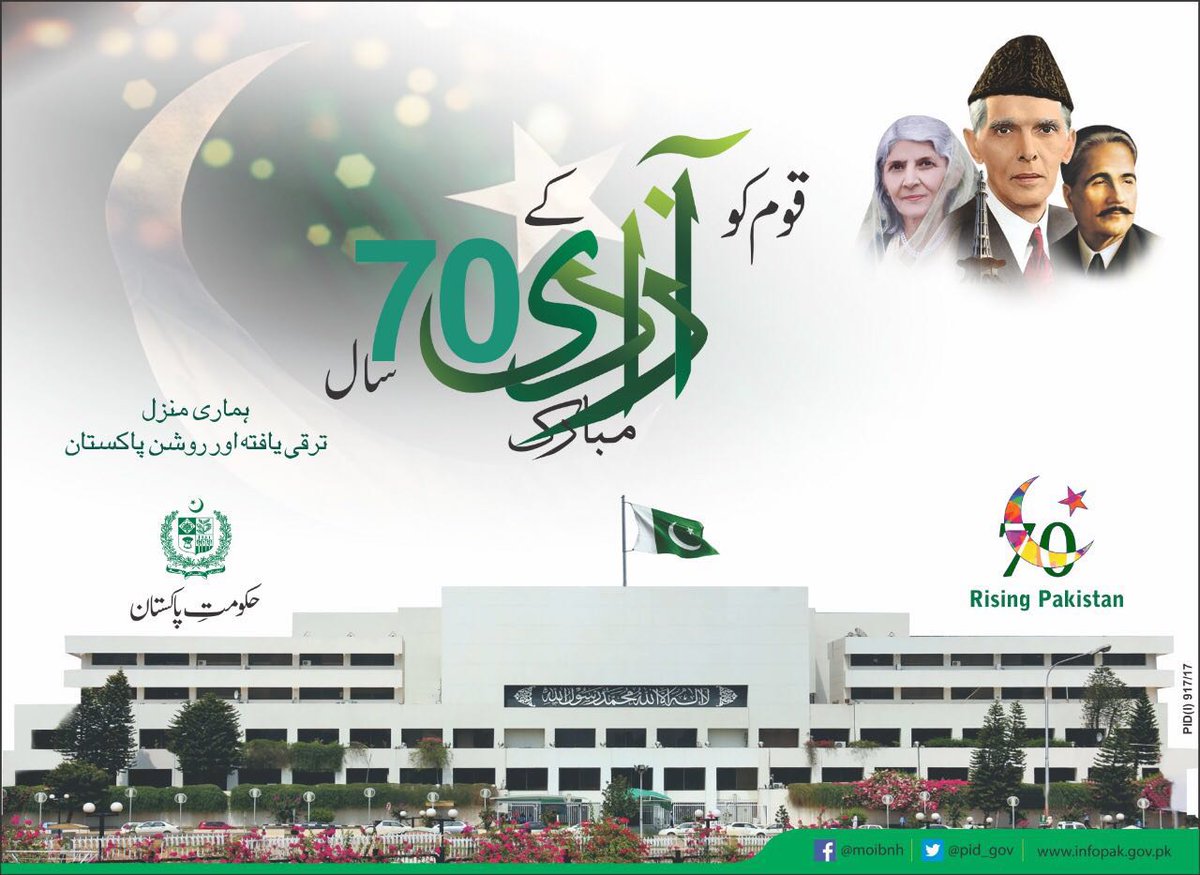 This was how last year's ad was approved and published, only with Nawaz Sharif's picture.
Comments
comments