Indian spy Kulbhushan Jadhav files mercy petition before COAS Qamar Bajwa
RAWALPINDI: Indian spy Kulbhushan Jadhav has filed a petition seeking mercy from Chief of Army Staff Qamar Javed Bajwa over death sentence awarded to him by a Field General Court Martial, Inter Services Public Relations (ISPR) announced on Thursday.
According to ISPR, Commander Jadhav, in his plea, has admitted his involvement in espionage, terrorist and subversive activities in Pakistan and expressed remorse at the resultant loss of many precious innocent lives and extensive damage to property due to his actions.
Seeking forgiveness for his actions he has requested the Chief of Army Staff to spare his life on compassionate grounds.
Related
"Commander Jhadav had earlier appealed to the Military Appellate Court which was rejected," reads the statement.
Under the law he is eligible to appeal for clemency to the COAS (which he has done)and if rejected, subsequently to the President of Pakistan.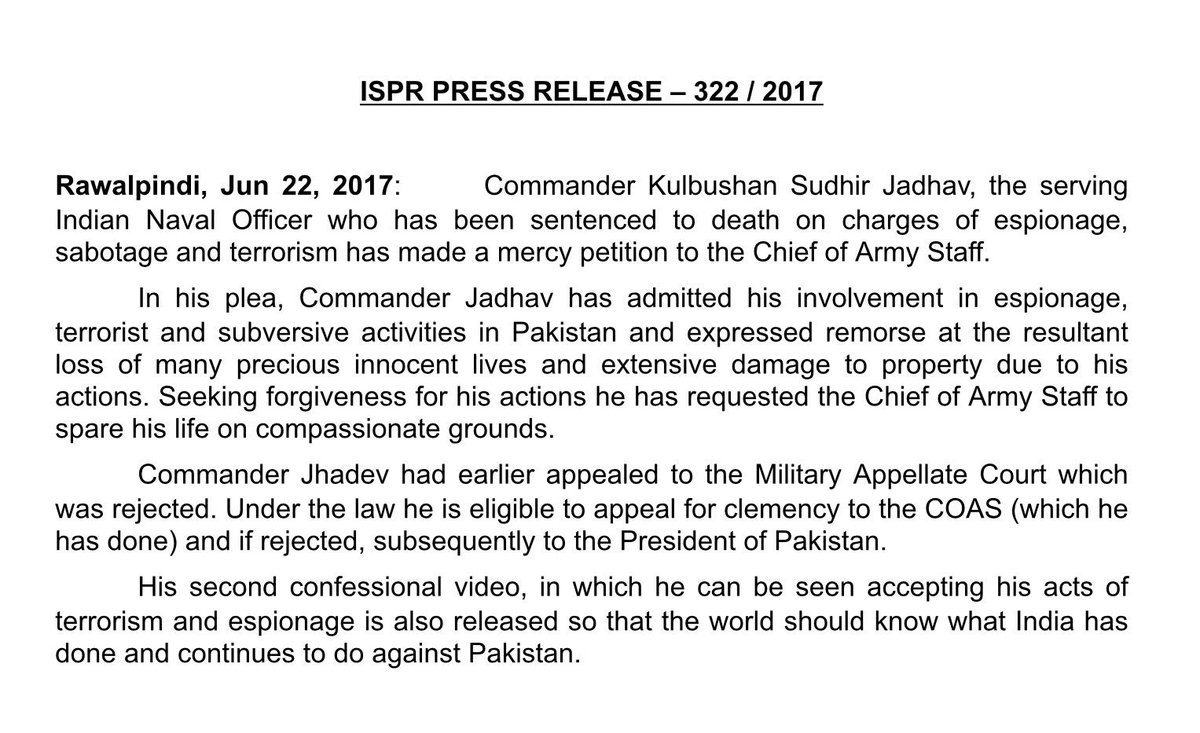 Along with the announcement, ISPR has also released a second confessional video of the Indian spy.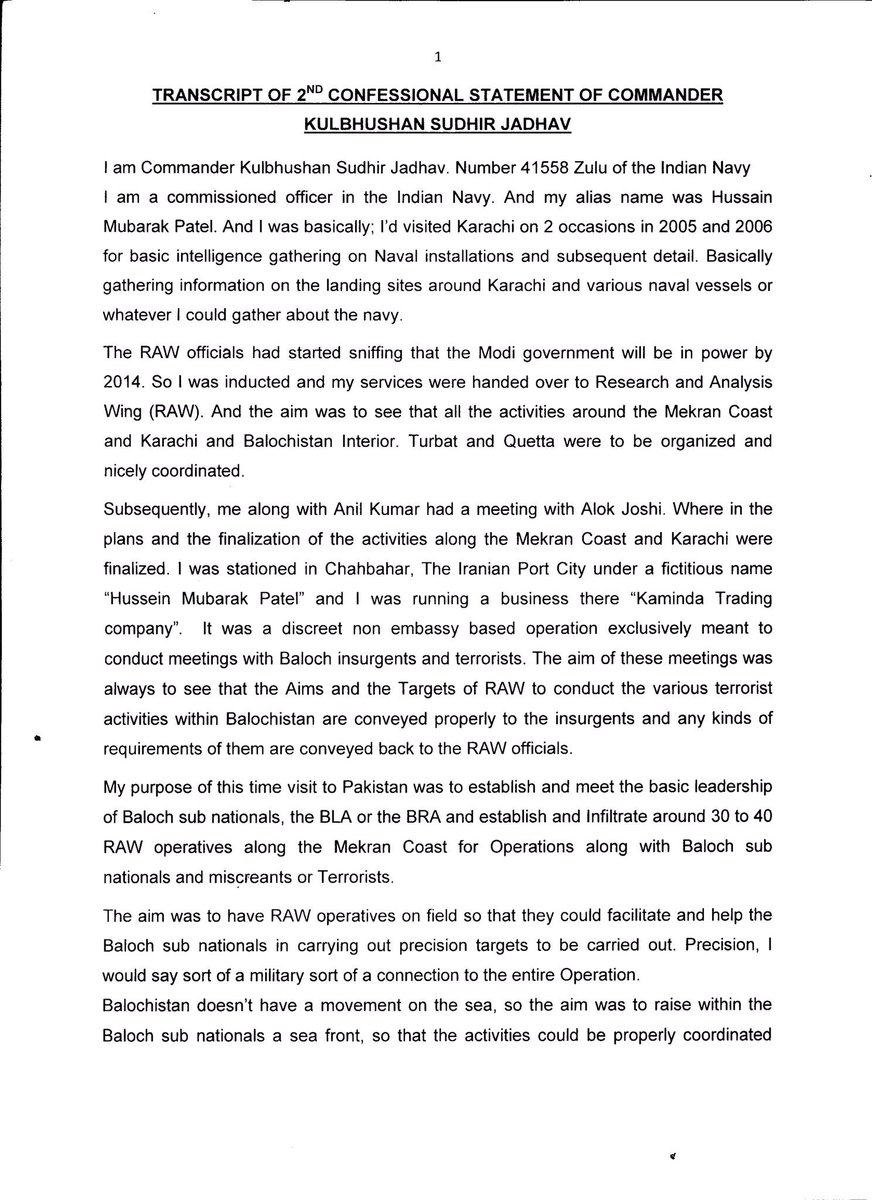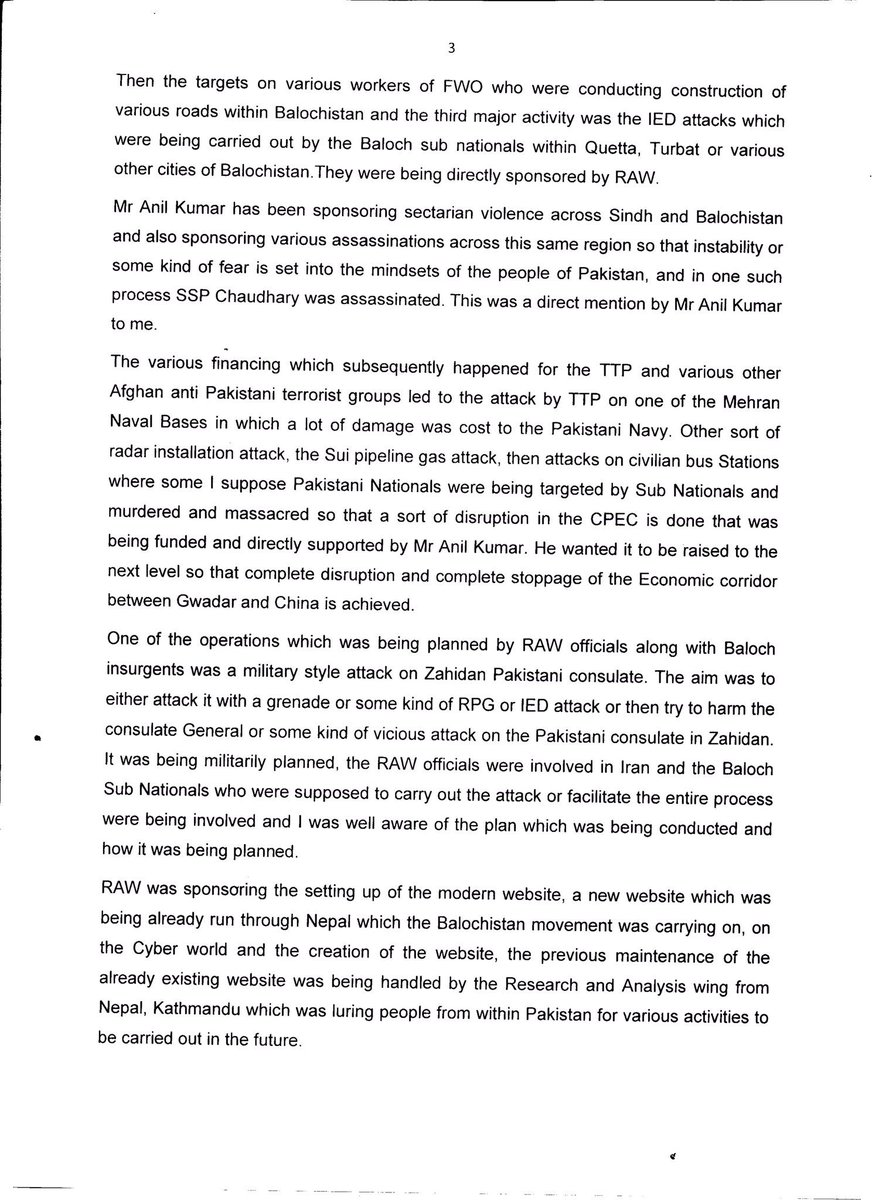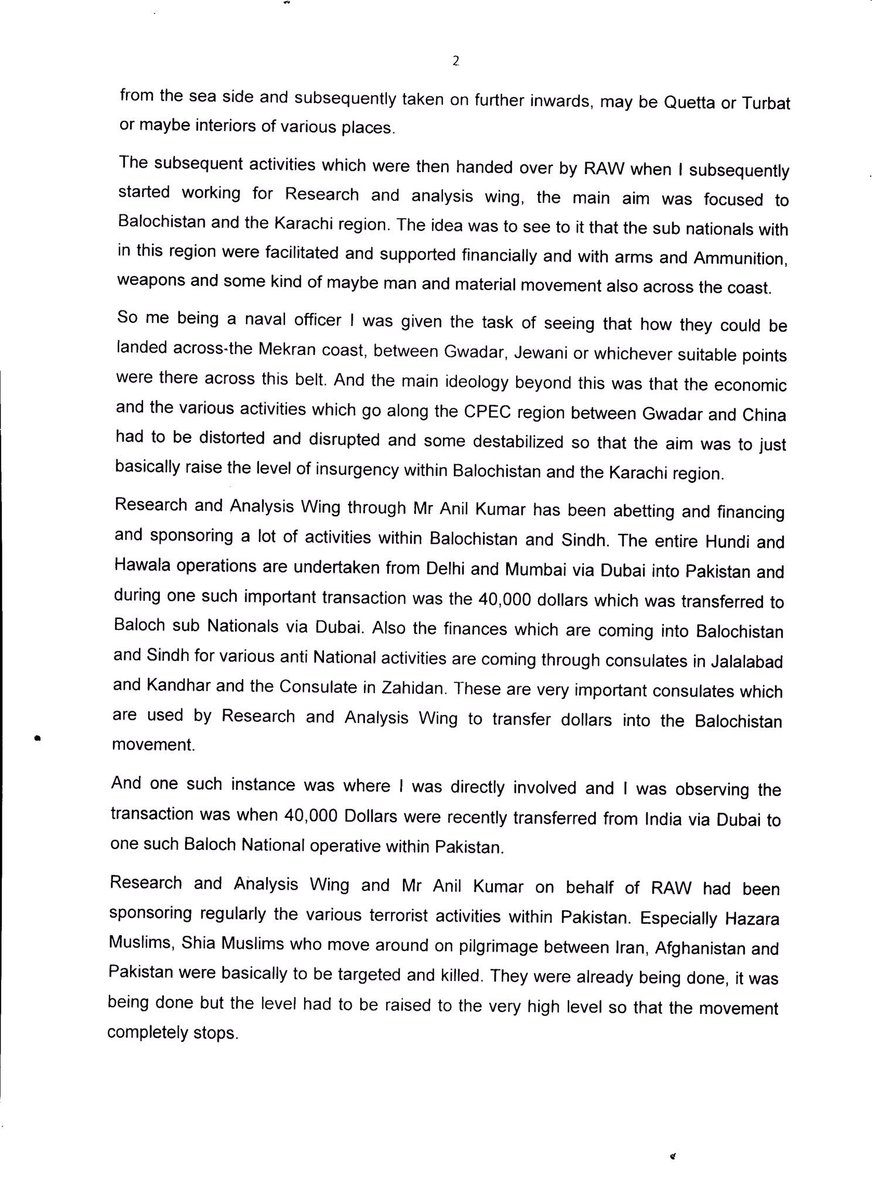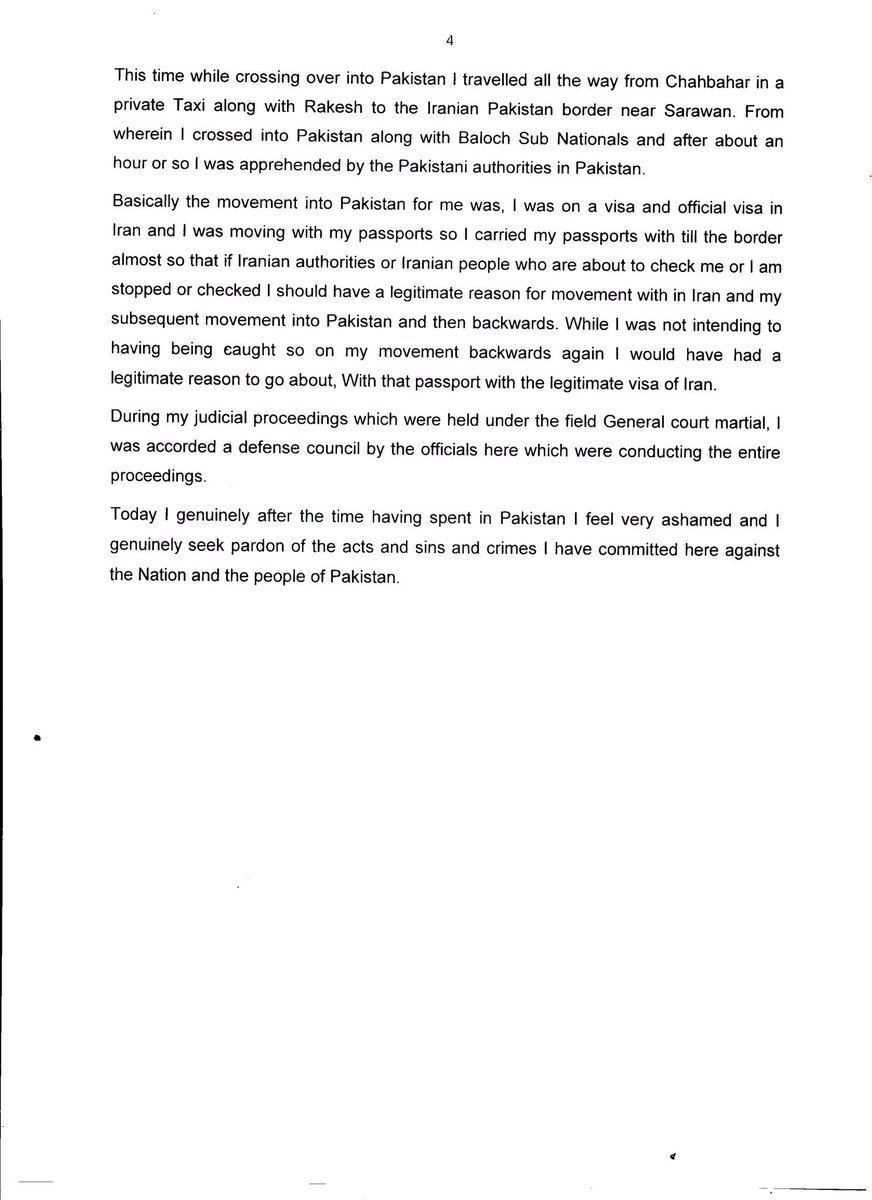 Kulbushan Sudhir Jadhav alias Hussein Mubarak Patel was arrested on March 3, 2016, through a Counter-Intelligence Operation from Mashkel area of Balochistan for his involvement in espionage and sabotage activities in Pakistan.
The agent, arrested from Balochistan, in a video confession had admitted for being involved in anti-Pakistan activities.
On April 10,  ISPR announced that the spy was tried through Field General Court Martial (FGCM) under the Pakistan Army Act (PAA) and was awarded death sentence.
But India has claimed that he is not a spy, alleging that he was kidnapped by Pakistan. It lodged a case against Islamabad, accusing the Pakistanis of violating the Vienna Convention by failing to provide him the consular access, as well as breaking the international human rights law.
New Delhi also filed appeal in the International Court of Justice to impose emergency measures to suspend Kulbhushan's execution until the legal battle in The Hague had concluded.
The UN court on May 18, ordered Pakistan to stay the execution of Kulbhushan Yadav until the final judgement in the case.
The ICJ has set the next dates for India and Pakistan to present their written submissions, or 'memorials' on September 13 and December 13 respectively.
Comments
comments