Thunderstorm batters Karachi, Met Office says third phase will start tomorrow
KARACHI: Heavy rain lashed Karachi submerging several roads and low lying areas of the city, ARY News reported.
The rain's intensity along with the accompanying lightening terrified residents of the city.
The intermittent heavy downpour filled the gutters and drains inundating streets and main roads and causing power breakdown.
According to Met Office, the rain will stop after four hours while a new phase will start from Wednesday (tomorrow).
Residents of the city started posting videos and photos on social media during the 'never seen before' sort of thunderstorm in the city.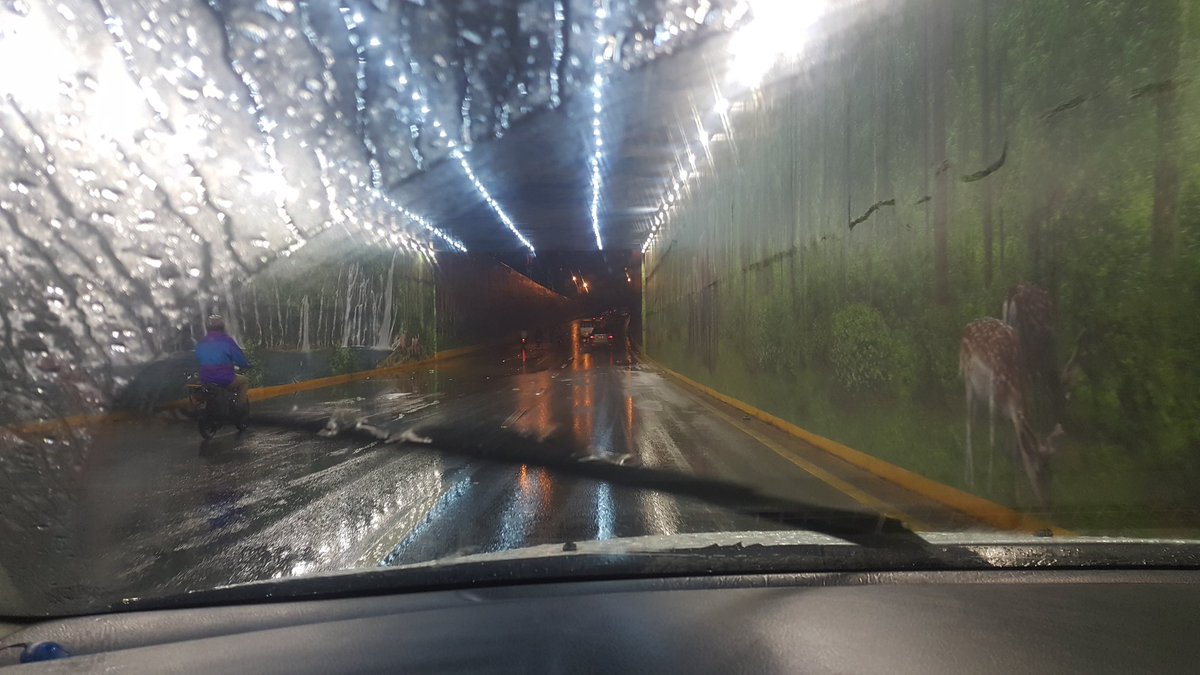 Heavy #Rain with #Thunderstorm in #Karachi pic.twitter.com/t4zGuwKoQC

— Raza Mehdi (@SyedRezaMehdi) August 22, 2017
I dont remember that Karachi witnessed such type of #rain before today. pic.twitter.com/NjzfvwDuET

— Raza Mehdi (@SyedRezaMehdi) August 22, 2017
#Karachi #Rain Agha Khan hospital pic.twitter.com/WzDyLbAMqy

— Aman Baluch (@AmaanBaluch) August 22, 2017
READ MORE:https://arynews.tv/en/uber-raises-hong-kong-fares-amid-legal-tangles/
Comments
comments