Khuram Butt and Rachid Redouane named as two of three London Bridge attackers
LONDON: British police on Monday named two of the three attackers who killed seven people near London Bridge late on Saturday and injured dozens more, and said one of them was previously known to the security services.
London's Metropolitan Police said one attacker was Khuram Shazad Butt, aged 27. Butt was previously known to police and domestic spy agency, MI5 and was a British citizen who had been born in Pakistan, the police said.
"However, there was no intelligence to suggest that this attack was being planned and the investigation had been prioritised accordingly," police said.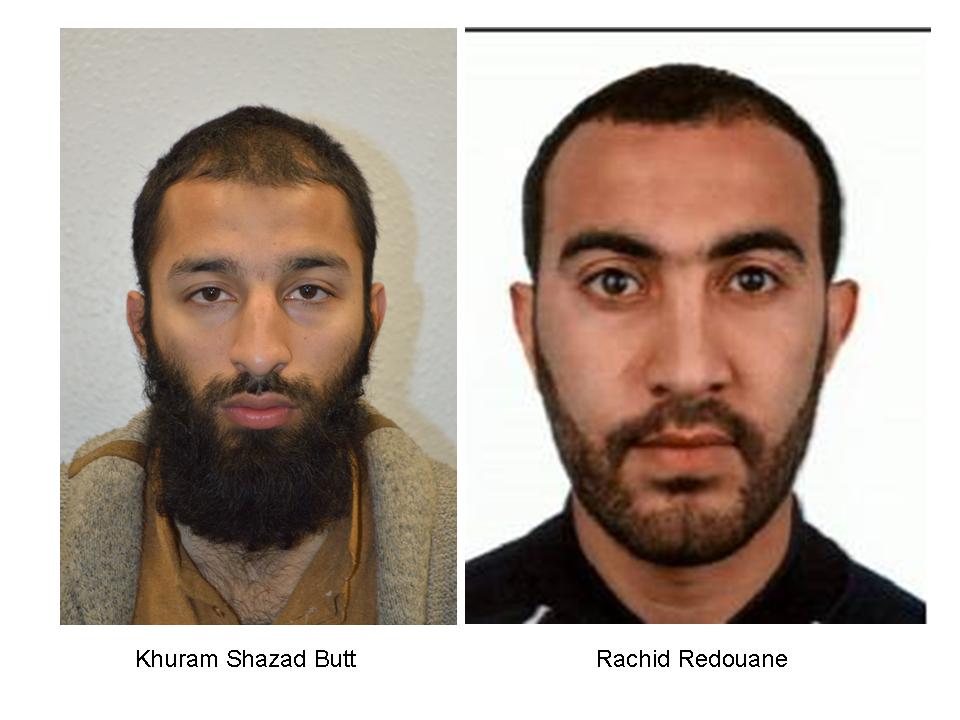 The second attacker was named as Rachid Redouane, aged 30, who also went by the identity Rachid Elkhdar and was not known to police. Redouane claimed to be Moroccan and Libyan.
Police said they were still working to establish the identity of the third attacker.
"I would urge anyone with information about these men, their movements in the days and hours before the attack and the places they frequented to come forward," national counter-terrorism police chief Mark Rowley said in the statement.
"At any one time MI5 and police are conducting around 500 active investigations, involving 3,000 subjects of interest.
"Additionally, there are around 20,000 individuals who are former subjects of interest, whose risk remains subject to review by MI5 and its partners," he said.
Rowley said the security services had stopped 18 plots since 2013, including five since the Westminster attack two months ago.
Police said they now had 10 people in custody after releasing two of the 12 people arrested on Sunday.
The Attack
Police received reports of a van speeding into pedestrians on London Bridge at 10:08pm (2108 GMT).
These emergency calls were quickly followed by reports of multiple stabbings in the popular Borough Market area on the south side of the bridge.
After the white van crashed into fencing by Southwark Cathedral, knife-wielding men sprinted towards nearby bars packed with revellers enjoying a night out.
Armed police were quickly on the scene and three assailants were shot and killed within eight minutes of the first call to emergency services.
Eight armed police fired about 50 rounds — "an unprecedented number," according to a Metropolitan Police statement on Sunday. A member of the public also received non-critical gunshot wounds.
Seven people were killed and 48 others were initially admitted to hospital. Of these, 36 are still being treated, 18 of whom are in a critical condition.
Comments
comments