In telephonic speech, Mirwaiz urges world to take notice of Indian atrocities in Kashmir
SRINAGAR: Chairman All Parties Hurriyat Conference, Mirwaiz Umar Farooq is the Mirwaiz of Kashmir, has said that India and its puppet authorities have continued their policies of oppression over Kashmiri people even on festivals like Eid-ul-Azha
Umar Farooq, who was placed under house arrest at his Nigeen residence a day before Eid, addressed his supporters through phone during an Eid congregation in Srinagar and urged human right activists to build pressure on India to stop committing war crimes in Kashmir.
Meanwhile, a resolution adopted by the people during the Eid congregations reiterated the resolve to continue the struggle to achieve the inalienable right to self-determination.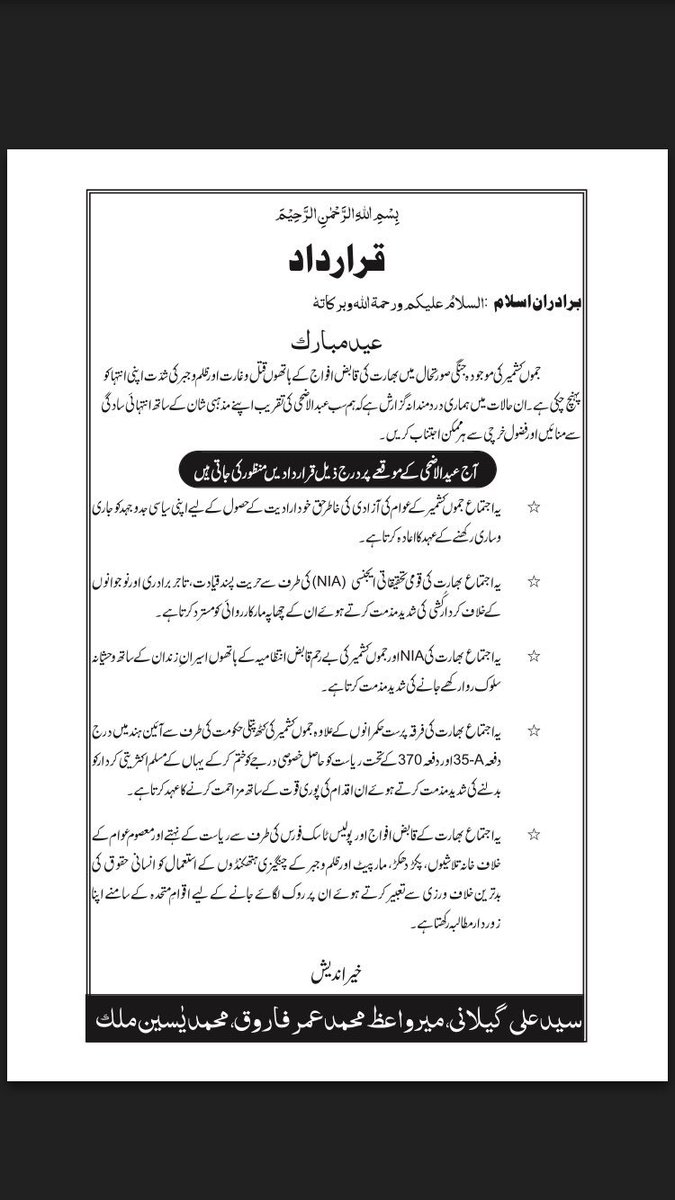 People took to the streets in Kupawara against the custodial disappearance of Kashmiri youth. The protesters raised anti-India and pro-freedom slogans.
Sikh organization Dal Khalsa President H S Cheema in a statement eulogized the sacrifices of the Kashmiri people and said that they were being victimized by India for refusing to bow before it's tyrannical rule.
#EidMubarak It's been 7 years since I was last allowed to offer Eidprayers.Addressed the faithful today at #Eidgah Srinagar over phone. pic.twitter.com/ffKZq4gxVb

— Mirwaiz Umar Farooq (@MirwaizKashmir) September 2, 2017
READ MORE:  Pakistan condemns use of pellet guns by Indian forces in Occupied Kashmir
Comments
comments