Nawaz Sharif, Maryam leave for Pakistan to face jail time
LONDON:  Former premier Mian Nawaz Sharif and his daughter Maryam Nawaz Sharif have left London to fly for Lahore where they would be arrested in compliance with a July 6 court order in the Avenfield case, ARY News reported on Thursday.

The former PM and Maryam Nawaz will board a flight from London in a few minutes and will arrive in Lahore on July 13, Friday, at 6:15pm via Abu Dhabi.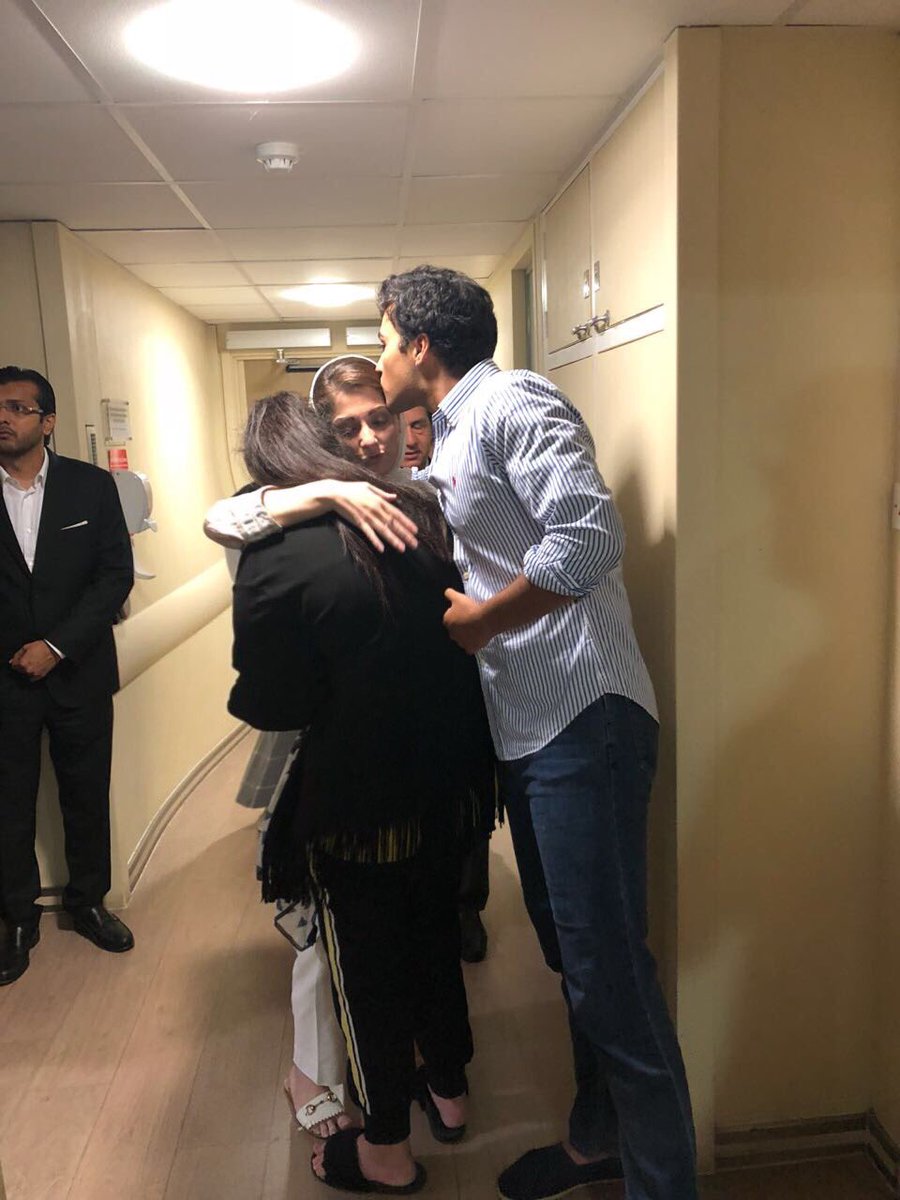 The National Accountabiltiy Bureau and the Punjab government, on the other hand, have devised a comprehensive strategy to arrest the duo without facing protest from the party workers.
Sources say the special NAB team formed to arrest the PML-N leaders has been allowed to enter the airport apron ( area of an airport where aircraft are parked) to arrest them conveniently.
Two choppers have already been sent to Lahore airport to shift Nawaz Sharif and Maryam Nawaz to Rawalpindi's Adiala prison.
On the other hand, caretaker Punjab government has put Rangers on high alert to deal with any untoward situation in the provincial capital on their return.
It is pertinent to note here that an accountability court on July 6, handed Nawaz Sharif 10 years as jail time for owning assets beyond income and 1 year for not cooperating with NAB in the Avenfield properties corruption reference filed by the National Accountability Bureau (NAB).
His daughter Maryam Nawaz was given 7 years for abetment, and her husband Captain (retd) Safdar was given 1 year for non-cooperation with the anti-graft authority.
Captain (retd) Safdar was arrested on Sunday, July 8 while Maryam Nawaz and Nawaz Sharif are due to return on July 13, Friday.
Comments
comments