Political parties opposing PTI to appease international establishment: Imran Khan
BANNU: Pakistan Tehreek-e-Insaf (PTI) chief Imran Khan on Saturday claimed that all political parties are opposing him to "appease international establishment", ARY News reported.
Addressing an election rally in Bannu, the PTI chief accused all parties "for toeing the international establishment's line" by opposing him and his party.
He particularly criticised PML-N's supreme leader Mian Nawaz Sharif for doing so to appease India and foreign powers.
"When after 2013 elections, I was protesting against rigging, India and international establishment was with them (PML-N and other political parties) and now when they are all fearful of rigging, international establishment and India is on their side," said Imran Khan.
He accused Nawaz Sharif of appeasing India and international establishment by attacking state institutions like army.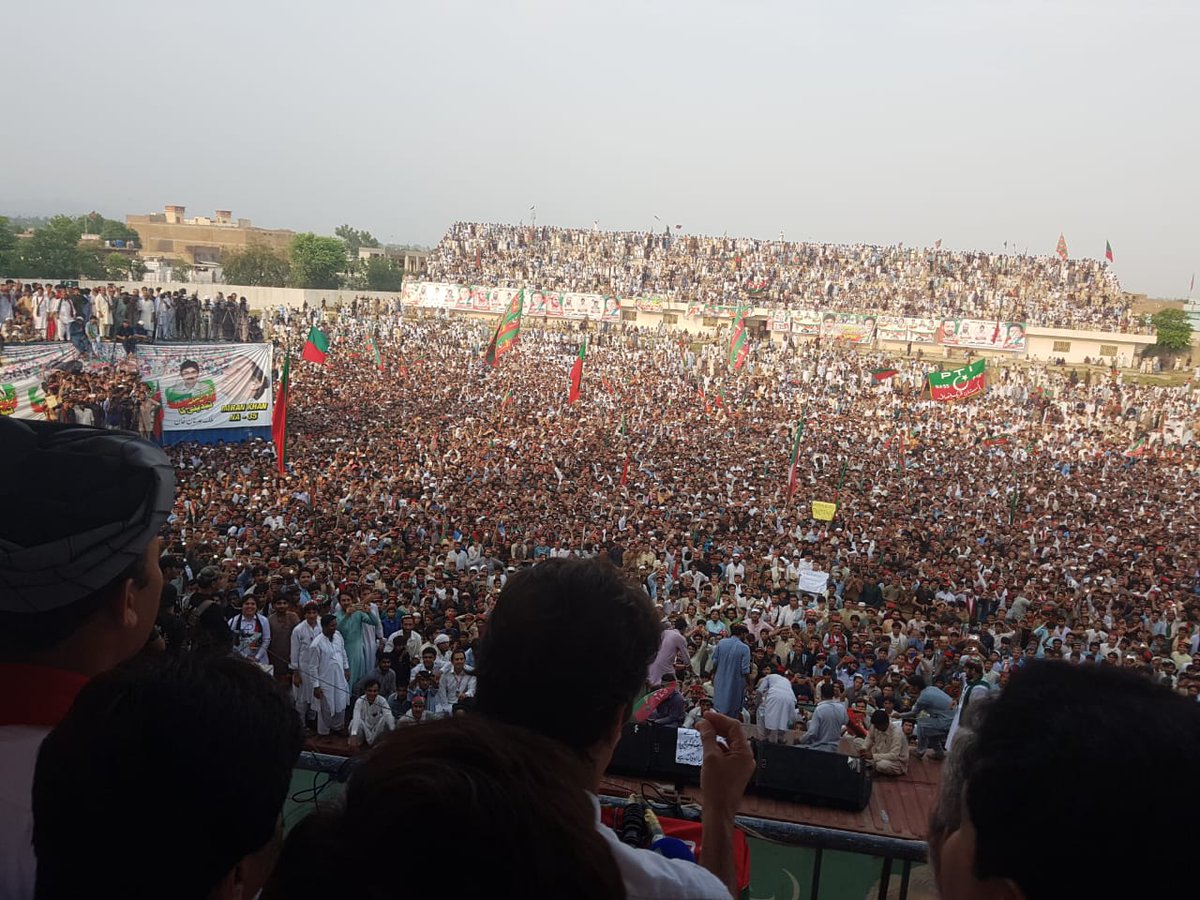 "None of them supported me against rigging after 2013 elections, today they are all saying that the upcoming elections will be rigged but I say there will be no rigging but only your elimination," said Imran Khan.
The PTI chief maintained that all parties are opposing him to fulfill agenda of their foreign masters but his only source of power is the people of the country.
He urged the people to vote for PTI's candidates for a better Pakistan.
Comments
comments