Your favourite Shahrukh Khan movies were copied from Hollywood
Shahrukh Khan is often referred to as a global superstar and one of the best actors India ever produced but few of his fans know that the 'King Khan' is only a King at home.
Many of Sharukh's top grossing movies were copied from Hollywood without giving original creators some credit.
This list will of Shahrukh's movies copied from Hollywood originals will shock you.
Baazigar
Remember watching the revenge drama on VCR ? The movie was no original and even the murders Shahrukh's character commits were filmed in the same way as the Hollywood original.
A Kiss Before Dying
'A Kiss Before Dying' was the original Hollywood crime drama and Baazigar was a copy. James Dearden's directorial venture revolves around an ultra-rich father who murders his wife, making it look like suicide. He then moves to New York to woo her twin sister Ellen. All seems to go well for him, although Ellen's continued investigations into what she is convinced was not a suicide forces him to kill again.
Director: James Dearden
Writers: Ira Levin (novel), James Dearden (screenplay)
Stars: Matt Dillon, Sean Young, James Bonfanti
Chamatkar
Remember the Urmila, Sharukh starrer 'Chamatkar'? the movie's plot was heavily copied from a Disney original 'Blackbeard's Ghost'.
Director: Rajiv Mehra
Writers: Shaukat Baig (screenplay) (as Shauket Baig), Shaukat Baig (story) (as Shauket Baig)
Stars: Naseeruddin Shah, Shah Rukh Khan, Urmila Matondkar
Blackbeard's Ghost 
Director: Robert Stevenson
Writers: Bill Walsh (screenplay), Don DaGradi (screenplay)
Stars: Peter Ustinov, Dean Jones, Suzanne Pleshette
Baadshah
Sorry to break it to you but Shahrukh's 'Baadshah' (1999) was copied from not one but two movies. Johnny Depp's 'Nick of Time' (1995) and Jackie Chan's 'Mr Nice Guy' (1997).
Directors: Abbas Alibhai Burmawalla, Mastan Alibhai Burmawalla
Writers: Shyam Goel (screenplay), Neeraj Vora
Stars: Rakhee Gulzar, Shah Rukh Khan, Twinkle Khanna
Nick of Time
This original Hollywood flick tells the story of an unimpressive, every-day man who is forced into a situation where he is told to kill a politician to save his kidnapped daughter.
Director: John Badham
Writer: Patrick Sheane Duncan
Stars: Johnny Depp, Christopher Walken, Courtney Chase |
Mr Nice Guy
This Jackie Chen movie shows a Chinese chef who accidentally gets involved with a news reporter and is now being chased by gangs who are trying to get the video tape.
Director: Sammo Kam-Bo Hung (as Samo Hung)
Writers: Fibe Ma (screenplay), Edward Tang (screenplay)
Stars: Jackie Chan, Richard Norton, Miki Lee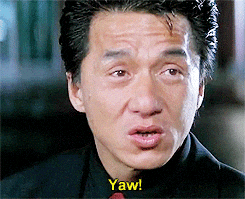 Josh
Two youngsters falling in love and that too from rival gangs is actually a plot copied from a Hollywood classic 'West Side Story'.
Director: Mansoor Khan
Writers: Aatish Kapadia (dialogue), Mansoor Khan (screenplay)
Stars: Shah Rukh Khan, Aishwarya Rai Bachchan, Chandrachur Singh
West Side Story 
Directors: Jerome Robbins, Robert Wise
Writers: Ernest Lehman (screenplay), Arthur Laurents (book)
Stars: Natalie Wood, George Chakiris, Richard Beymer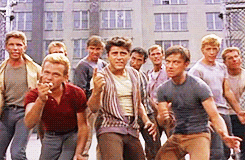 Mohabbatein
Sad but even Mohabbatein's music teacher was not a Shahrukh original as Robin Williams had done it before in 'Dead Poets Society' (1989).
Director: Aditya Chopra
Writers: Aditya Chopra (dialogue), Aditya Chopra (screenplay)
Stars: Amitabh Bachchan, Shah Rukh Khan, Uday Chopra
Dead Poets Society
English teacher John Keating inspires his students to look at poetry with a different perspective of authentic knowledge and feelings. Do watch this original flick.
Director: Peter Weir
Writer: Tom Schulman
Stars: Robin Williams, Robert Sean Leonard, Ethan Hawke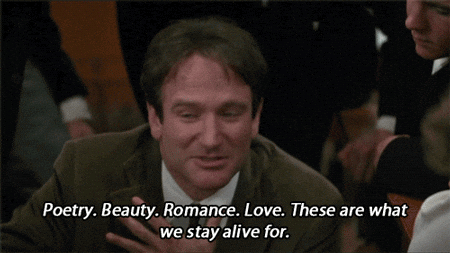 Chak De India!
Yes, they gave it a somewhat new angle but the movie's story was copied from Hollywood's 'Miracle'. The Hollywood flick tells the true story of Herb Brooks, the player-turned-coach who led the 1980 U.S. Olympic hockey team to victory over the seemingly invincible Russian squad.
Director: Shimit Amin
Writers: Jaideep Sahni (dialogue), Jaideep Sahni (screenplay)
Stars: Shah Rukh Khan, Vidya Malvade, Sagarika Ghatge
Miracle
Director: Gavin O'Connor
Writer: Eric Guggenheim
Stars: Kurt Russell, Patricia Clarkson, Nathan West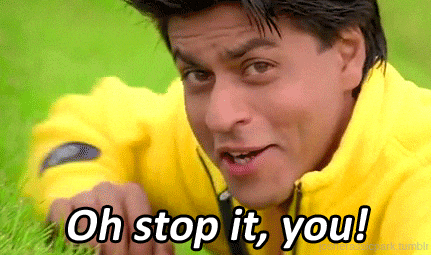 Comments
comments