PML-N leaders again reject Panamagate JIT report
ISLAMABAD: Pakistan Muslim League-Nawaz (PML-N) leaders Daniyal Aziz and Tariq Fazal Chaudhry on Saturday held a press conference in the capital to criticize the Panamagate Joint Investigation Team (JIT) report in a third such attempt by the party since the submission of the report in Supreme Court of Pakistan on July 10, ARY News reported.
Daniyal Aziz said that the remarks in the JIT report against the Prime Minister are based on mere speculations instead of proofs and words like "most likely" and "seems" have been used to declare the premier as owner of London flats that are not acceptable.
He questioned why JIT did not record the statement of the Qatari Prince who was an important and main witness.
Minister of State for Capital Administration and Development Division Tariq Fazal Chaudhary, on his turn, said that the jurisdiction of JIT was to investigate the ownership of London flats but it worked beyond its ambit and started investigation against the Sharif family.
He said that JIT could not find even a single example of corruption during the last thirty-five-year political career of the Nawaz Sharif and Shahbaz Sharif when they were holding the public offices.
The MEANING OF  'SEEMS' AND THE JOKE
Twitterati had a great time when during this press conference which was aimed at taking out flaws from the JIT report, Daniyal Aziz claimed that he googled the 'legal meaning of seems' and the first link Google search engine gave said it means a "joke".
HERE IS THE VIDEO
As one Googles the line "legal meaning of seems', the first link is from legal dictionary where "Well, it may be a joke; and yet the professor seems very much in earnest about it," replied Tom- is a reference from classic literature.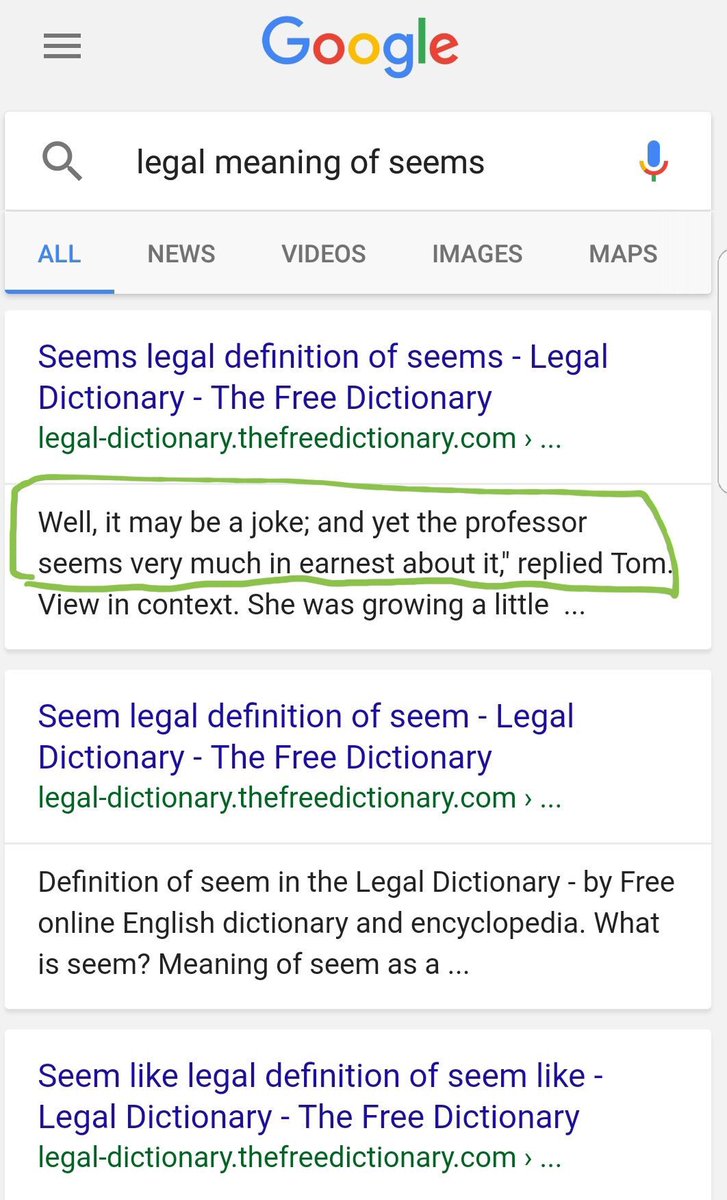 Here is how Twitterati reacted to Daniyal Aziz's claim 
Lolx Danial Aziz googled legal meaning of seems and quoted a sentence in in which "seems" is used as a word. pic.twitter.com/52Xl6FTzTT

— Haris Abbasi (@abbasi234) July 15, 2017
I googled, @DaniyalNA116 Saheb – Seems doesnt mean " a joke". pic.twitter.com/rLg22m7JKu

— Maria Memon (@Maria_Memon) July 15, 2017
Seems k meaning hain ' Joke '
– Daniyal Aziz
😂 What a seems 😂

— عمیر قاضی🔵 (@Qazi_Sahb) July 15, 2017
Daniyal Aziz "Mein kasam khata hun google pe seems ka matlab joke hai" pic.twitter.com/KVU101BR9A

— Abdullah (@iMangoPakistani) July 15, 2017
Comments
comments