Will KP live up to its reputation or give PTI a second chance?
2018 general elections can prove a litmus test of Pakistan Tehreek-e-Insaf's popularity in Khyber Pakhtunkhwa (KP), a province it rule for five years, a province which has a strange history when it comes to elections.
PTI leaders claim they have focused on law and order, police, health and education reforms in contrast to the rival Pakistan Muslim League-Nawaz (PML-N) betting on road and energy infrastructure projects in Punjab and Center.
Imran Khan is hopeful and the odds are in his favour but Khyber Pakhtunkhwa has a strange reputation, the province has a history of electing a different party every time its people go to polls, at least since 2002.
In 2002, they elected the Muttahida Majlis-e-Amal (MMA), an alliance of religio-political parties. In 2008, they gave Awami National Party (ANP) a chance.
In 2013, they gambled over the PTI, giving it 34 of the 94 provincial assembly seats. The PTI formed a coalition government with Jamaat-i-Islami and other parties. Pervez Khattak completed his five-year term as Chief Minister of the province.
PTI is sure it can win the province back as it focused on depoliticising the police, improving the law and order situation and 'green gold'- the billion tree tsunami.
Initially, PTI's opponents casted doubts over transparency in the project and the actual amount of trees planted but recently, Kamran Hussain, a manager of the Pakistani branch of the World Wildlife Fund, conducted an independent audit of the project and confirmed the PTI's claim.
"We are 100 per cent confident that the figure about the billion trees is correct," he told AFP, highlighting the transparency of the process.
"Everything is online. Everyone has access to this information," said Hussain.
Jamaat-e-Islami, however, left the alliance with around a month before the end of the tenure and announced to contest polls from the MMA platform again.
So PTI is heading for a clear majority in upcoming polls?
PTI might get KP back but it will not be a smooth run for the party as its most formidable opponent in KP is back.
Fans and followers of the party may not like it but the statistical data from past polls prove that neither the Pakistan People's Party (PPP) nor the PML-N can prove a threat for PTI.
The MMA factor
Muttahida Majlis-e-Amal is back, this time sans the JUI-Samiul Haq, but to beat the alliance headed by Jamiat-e-Ulema-e-Islam Fazl (JUI-F) chief Fazlur Rehman might prove the biggest challenge for PTI.
This time. the alliance consists of Jamiat Ulema-e-Islam-Fazal (JUIF), Jamaat-e-Islami (JI), Jamiat Ahle-e-Hadith, Jamiat Ulema-e-Pakistan-Noorani (JUPN) and Tehreek-e-Islami (TI)
Here are some facts,both JI and JUI-F contested elections separately in 2013 polls and managed to secure at least 1,116,395 votes. The religio-political parties secured 23 seats and jointly received 20.38 percent votes against the PTI's 18.99 percent.
So if there were MMA in 2013 polls and the both parties hadn't fielded candidates against each other, they would have won 9 more seats, taking their tally in the KP Assembly to 32, just two seats short of PTI.
Fazlur Rehman knows his party's strength and will have the lion's share in issuance of tickets. JI knows it can easily secure seats in Upper Dir and Lower Dir but in PK-10 (Upper Dir-I) an area where women are sometimes not even allowed to vote, JI will have to face a woman, Hameeda Shahid of PTI.
MMA, however, hasn't finalised its candidates on most of the seats  because of differences among the alliance's top leadership.
Where do PML-N, PPP and ANP stand?
Once considered a kingmaker, the ANP is considered a minnow when it comes to politics in the province where once it was not only considered a sole voice but ruled it from 2008 to 2013.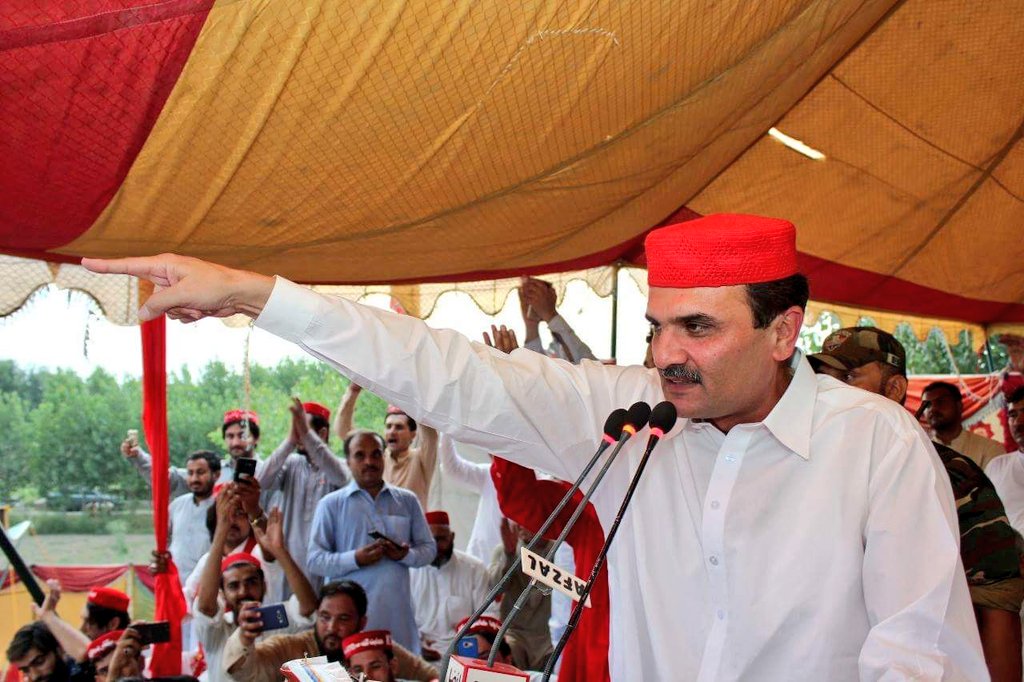 Earlier this month, the party unveiled its manifesto for general elections which also details its five-year-plan if elected to power.
The 27-page document promises political, legal, administrative, social, economic and fiscal reforms apart from ensuring provincial autonomy and steps to promote education and healthcare.
The ambitious plan also promises an independent foreign policy.
"Pakistan will maintain independent foreign policy without getting involved in regional great, small or double games," reads the document available on party's website.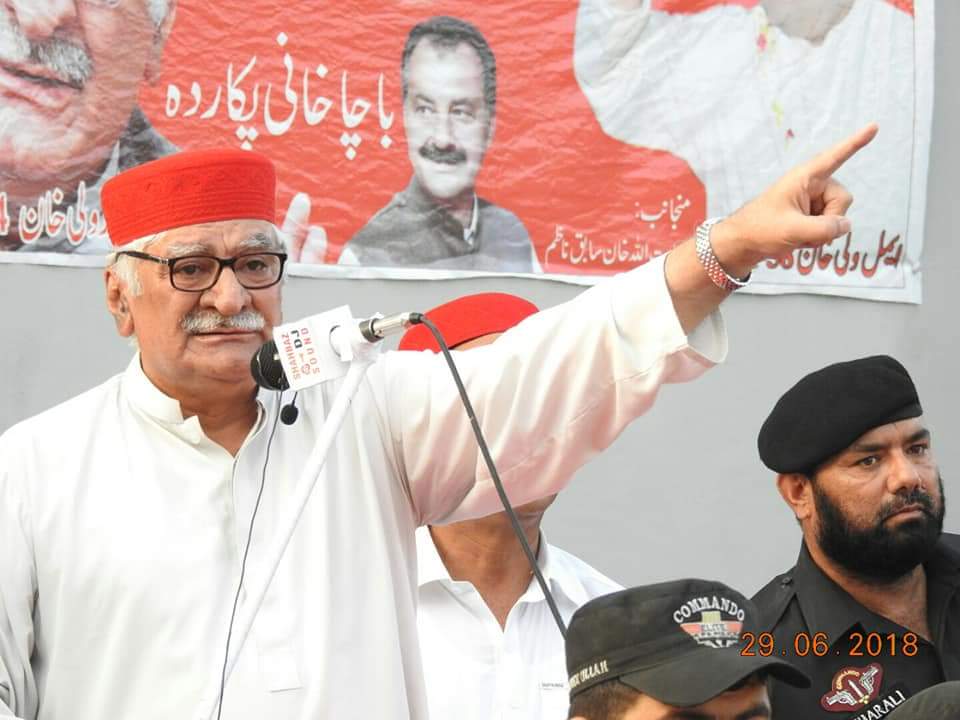 Situation on the ground, however, is quite different. Even in constituencies where the party's heavyweights are contesting against lesser known figures from PTI, the locals we talked to seem uninterested to vote for ANP.
The party, having a strong base in the province, however, is capable of giving all of us a surprise on July 25.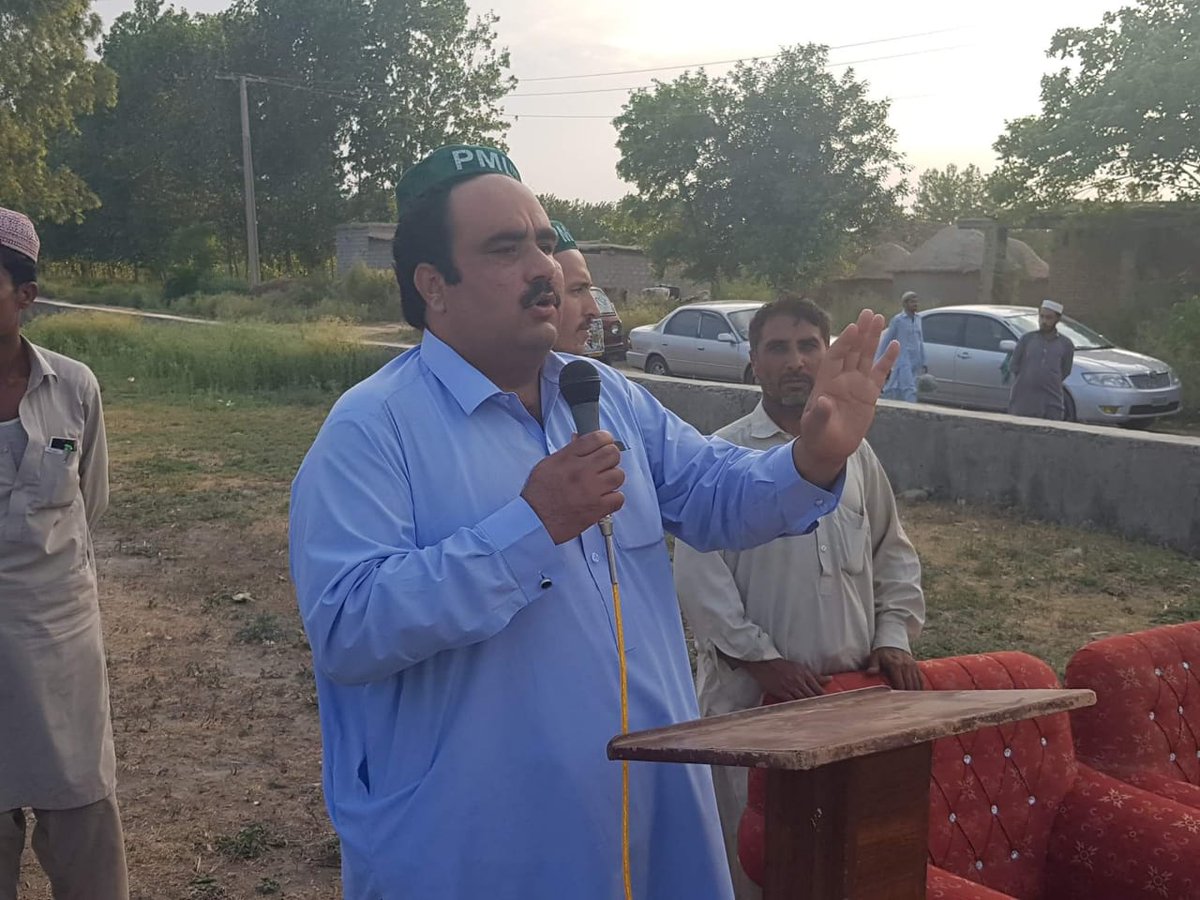 ANP's president Asfandyar Wali Khan is set to contest polls from NA-24 Charsadda against PTI's Fazal Muhammad Khan, PML-N's Mian Alamgir Shah and PPP's Pir Aftab while former CM Ameer Haider Khan Hoti will lock horns with PPP's Iftikhar Ahmed Farooq and PTI's Atif Khan, the former education minister in NA-21 Mardan.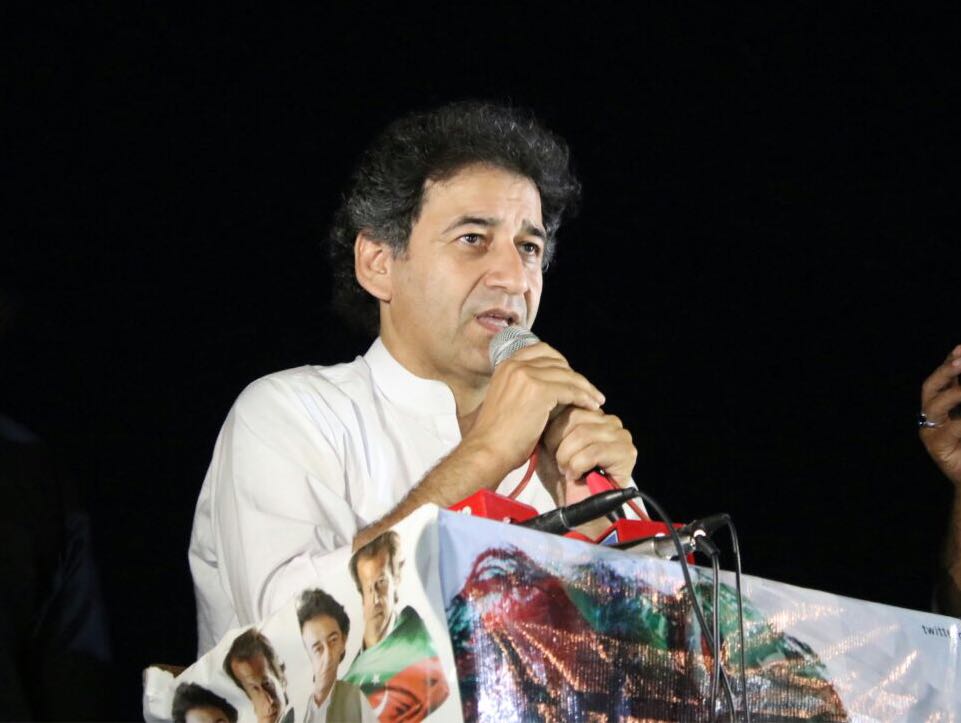 The party is yet to announce a candidate against PTI chief Imran Khan on NA-35 Bannu.
As for PPP and PML-N, Bilawal Bhutto's party which secured 30 seats in the provincial assembly in 2008 could only manage to grab four in the 2013 polls and is expected to further loosen its grip over politics in the province. PML-N, led by Amir Muqam, however, is capable of giving PTI some tough competition in some of the constituencies.
Party chief Bilawal Bhutto Zardari, however, has announced to contest polls from the newly created NA-8 constituency from Malakand. He will face PTI's Junaid Akbar and ANP's Inamullah Khan.
PML-N, on the other hand, is targeting the province to undo the damage PTI has done to its vote-bank in its stronghold, the Punjab province.
Amir Muqam, who leads the party's provincial chapter, is primarily eyeing to make Swat and Mansehra as party strongholds.
Considered a political heavyweight, Muqam is himself contesting from NA-2 Swat-I while his party president Shehbaz Sharif is entering the battle from NA-3 Swat-II. He will face PTI's Saleem Rehman, ANP's Abdul Kareem Khan and PPP's Shaharyar Ameer Zeb, all lesser known figures.
In April, while speaking to a party rally in Mardan, Shehbaz Sharif said that PTI chief Imran Khan promised development, education and employment but his party's government only staged sit-ins in last five years.
"He (Imran Khan) promised a new Pakistan, health, employment and development but their motto was 'Din Raat Dharna Koi Kaam Na Karna' (No work, only sit-ins)," said Shehbaz Sharif.
PML-N's lifelong leader Mian Nawaz Sharif's son-in-law and Maryam Nawaz Sharif's husband Captain (retired) Safdar has decided to contest from NA-14 Mansehra and will lock horns with PTI heavyweight Zar Gul Khan and PPP's Shujah Khan.
Riding on its performance in Punjab province and the development works initiated by former CM Punjab and current PML-N president Shehbaz Sharif, the party's campaign in the province is in full swing and is in a strong position to give PTI a run for its money.
All said and done, people of KP are politically aware and may surprise all with the results on the final day. The real battle, it seems, is only between the PTI and MMA.
In my eyes, Imran shouldn't worry about swords, arrows, the red flag or even the lion, it is the slowly moving turbans who can conquer the KP fort and overthrow his party.
Comments
comments