LAHORE: Dr. Ashraf Asif Jalali, a Tehreek Labbaik Ya Rasool Allah (TLYRA) faction chief, ended his party's sit-in outside Punjab Assembly after successful talks with the provincial government, ARY News reported.
Jalali, while speaking to his supporters outside Punjab Assembly, thanked all of them for staging the sit-in and claimed that the government has agreed to not only address TLYRA's grievances regarding the matter pertaining to an amendment in oath regarding finality of prophet-hood but has accepted all their demands.
He added that the government assured his party that a committee will be formed regarding Punjab Law Minister Rana Sanaullah's resignation, his party's core demand during the seven day long sit-in.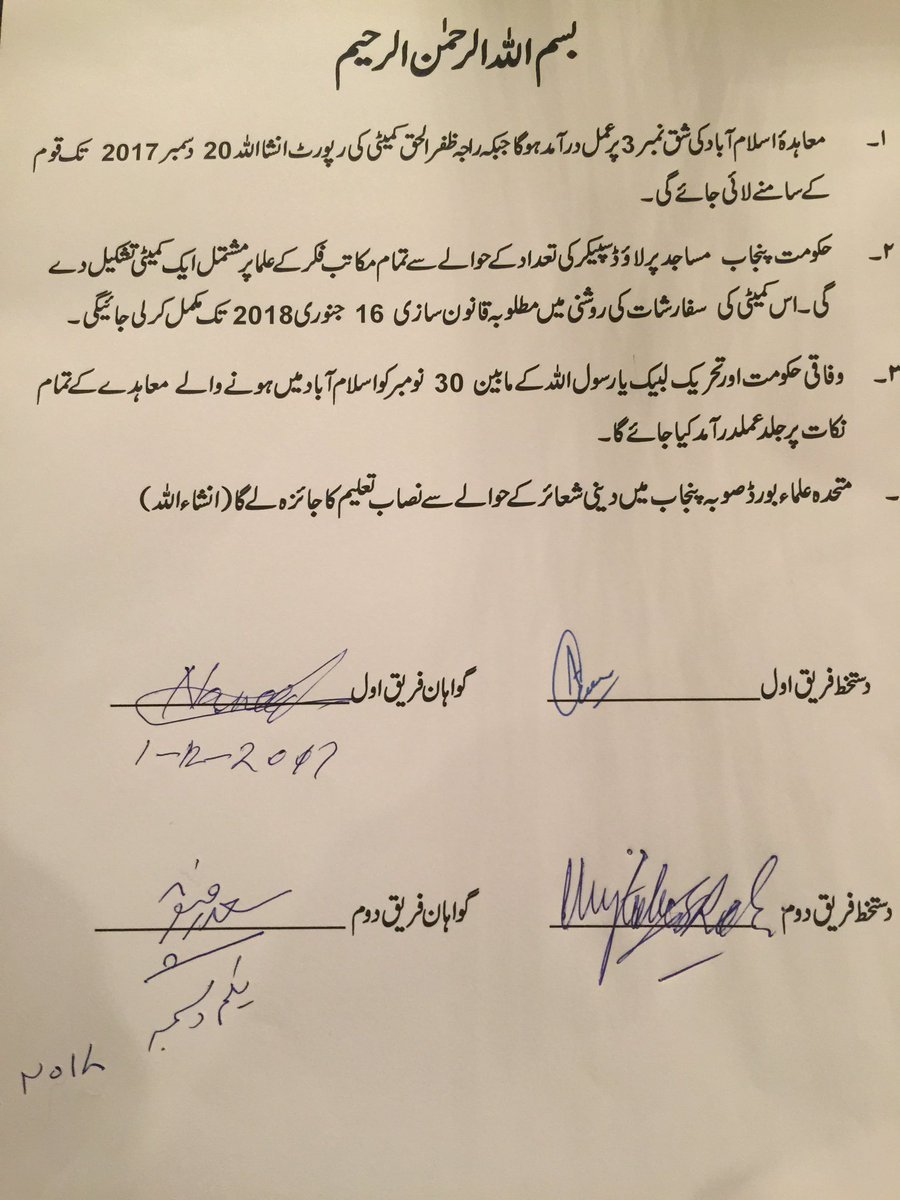 Related
A three-week-long dharna by Tehreek Labbaik Pakistan (TLP) at Faizabad interchange of Islamabad finally ended on November 27 after the government acquiesced to the demands of Allama Khadim Rizvi, the party's chief.
Hundreds of Tehreek-e-Labbaik supporters had been camping at the interchange since November 6, calling for the resignation of Federal Law Minister Zahid Hamid who they blamed for a hastily-abandoned change in the oath of elected representatives.
But, Jalali, who heads Tehreek Sirat-e-Mustaqeem and his own faction of Tehreek Labbaik, continued a sit-in outside Punjab Assembly demanding resignation of provincial law minister Rana Sanaullah.
Jalali also maintained that he is the only leader of Tehreek Labbaik Ya Rasool Allah which was registered by Khadim Rizvi in his name as Tehreek Labbaik Pakistan.
Comments