ISLAMABAD: Minister for Planning Development and Reforms Khusro Bakhtiar on Wednesday said that despite of challenges, Pakistan has firm resolve to continue its efforts for attaining sustainable development by implementing the global development agenda of Sustainable Development Goals (SDGs), ARY News reported.
Addressing a national-level consultation event regarding preparation on Sustainable Development Goals, the minister said that Pakistan not only endorses the sustainable development agenda about has also taken lead in prioritizing 17 goals according to the country's development needs.
He said that the ministry in collaboration with provinces and local governments, launched National Initiative on SDGs to mainstream and accelerate SDGs implementation in the country.
The minister also appreciated the role of UNDP (United Nations Development Programme) and all other development partners for their support and assistance, adding that the participation of the representatives from the provincial governments, Azad Jammu and Kashmir and Gilgit Baltistan was encouraging to move forward and achieve the targets.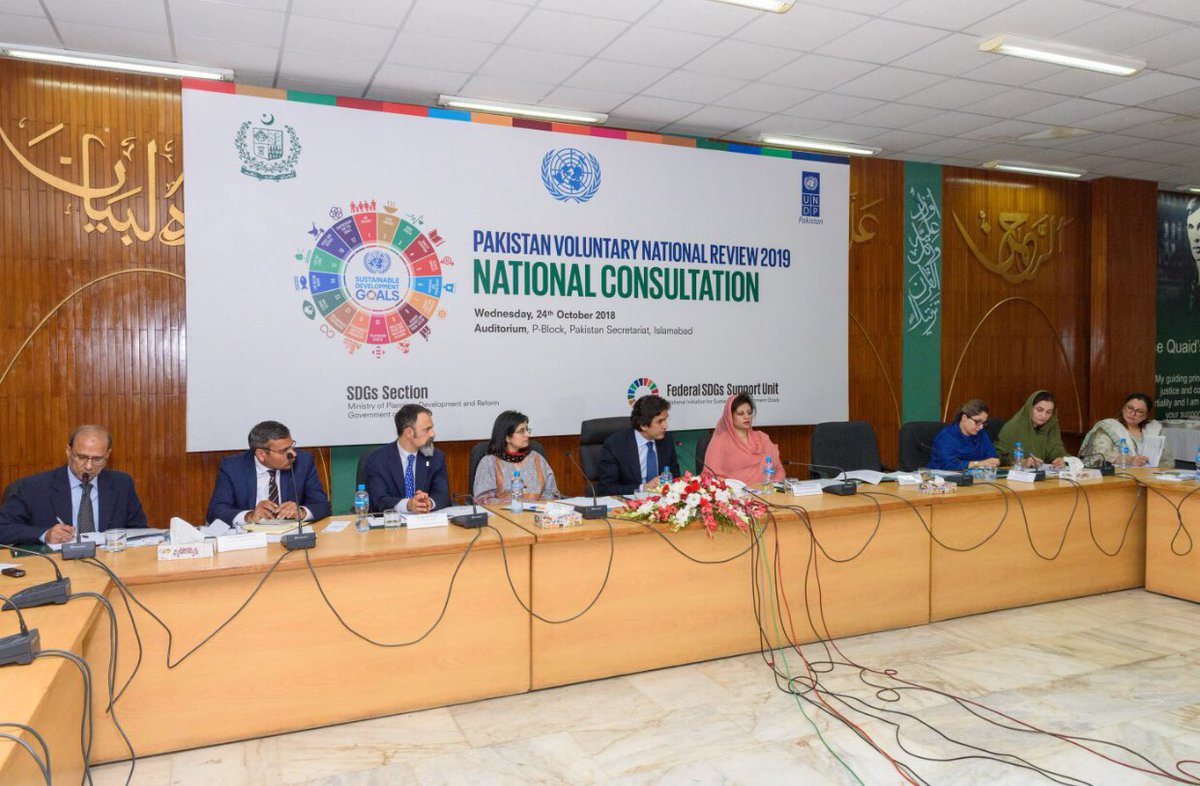 The minister added that, in the forthcoming years, the government will focus on strengthening and improving social and human development, like mother and child health, education and pulling households out of poverty through sustainable poverty reduction strategies.
The minister added that Pakistan's effort to achieve sustainable development has been severely hindered by a combination of unfavorable internal and external factors in recent years like high population growth, large proportion of population living below the poverty line, exploiting the potential of growth, trade imbalances with major trading partners, and instability in political relationship with neighboring countries.
The 2030 Agenda for Sustainable Development, adopted by all United Nations Member States in 2015, provides a shared blueprint for peace and prosperity for people and the planet.
At its heart are the 17 Sustainable Development Goals (SDGs), which are an urgent call for action by all countries – developed and developing – in a global partnership. They recognize that ending poverty and other deprivations must go hand-in-hand with strategies that improve health and education, reduce inequality, and spur economic growth – all while tackling climate change and working to preserve our oceans and forests.
Comments