Iqrar-ul-Hassan reaches Myanmar to help Rohingyas
YANGON: Senior ARY News' anchor Iqrar-ul-Hassan Syed has reached Myanmar to help the persecuted Rohingya community and document the genocide committed by the country's military.
Since the news of the military operation in Myanmar's Rakhine state which houses the Rohingyas reached Pakistani media, people are eager to know what is going on in the state and the "state-less minority" and why none is helping them.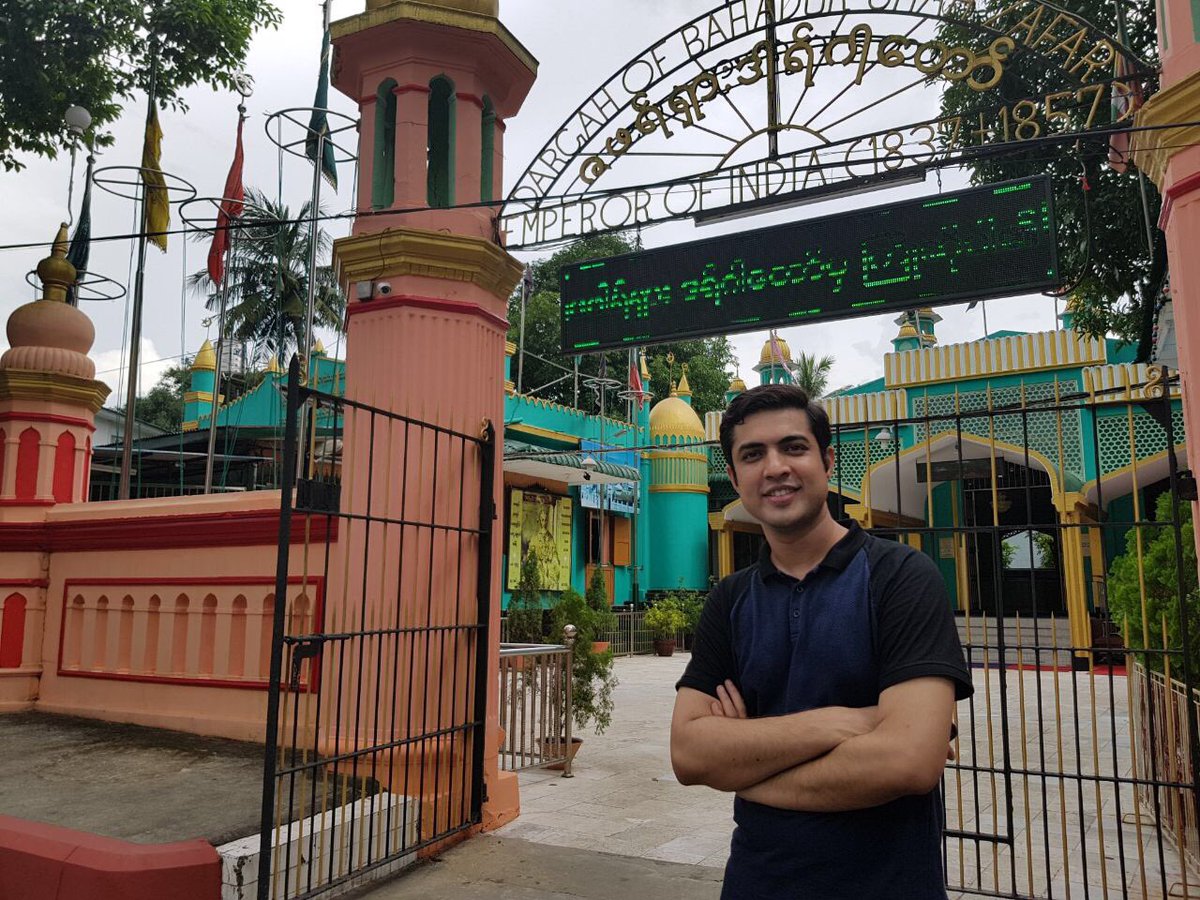 The 'Sar-e-Aam' host shared a picture on his social media accounts announcing his arrival in Myanmar. He was outside the shrine of last Mughal emperor Bahadur Shah Zafar.
"برما میں۔۔۔ بہادرشاہ ظفر کے مزار پر۔۔۔ باقی تفصیلات کام مکمل ہونے پر !! 😇 دعاوؤں کی درخواست

"In Burma (Myanmar), at Bahadur Shah Zafar's shrine- will share details on the completion of work.. need your prayers," wrote Iqrar using hashtags #Rohingya, #Myanmar and #Burma.
The United Nations says 164,000 refugees have so far fled to neighbouring Bangladesh.
Myanmar has come under pressure from countries with large Muslim populations to stop violence against the Muslim Rohingya.
At least 400 people were killed in the deadliest bout of violence targeting the minority group in decades.
Dhaka says the Rohingya are not welcome and has told border guards to push back those trying to enter the country illegally. But a huge number of Rohingya have crossed into Bangladesh in just 10 days, joining more than 400,000 others already living there in cramped makeshift camps.
These camps lack the basic facilities of life and the community has to live in inhumane conditions.
Want to speak to Iqrar?
We receive a bulk of messages on daily basis from thousands of ARY viewers seeking to contact team Sar-e-Aam and its host Iqrar-ul-Hasan. If you have any query, comment, compliment or even complaint connected to the programme.
Contact (or WhatsApp) on the following number: 92-321-2229995
Comments
comments