Karachi's NA-243 poised to see tough contest between political heavyweights
KARACHI: With elections just around the corner, it seems Karachi will become the biggest battleground for all major political parties.
With Pakistan Muslim League-Nawaz president Shehbaz Sharif and Pakistan Tehreek-e-Insaf (PTI) chief Imran Khan deciding to contest the general elections from the city, it was evident that the city will see some intense battles on the final day.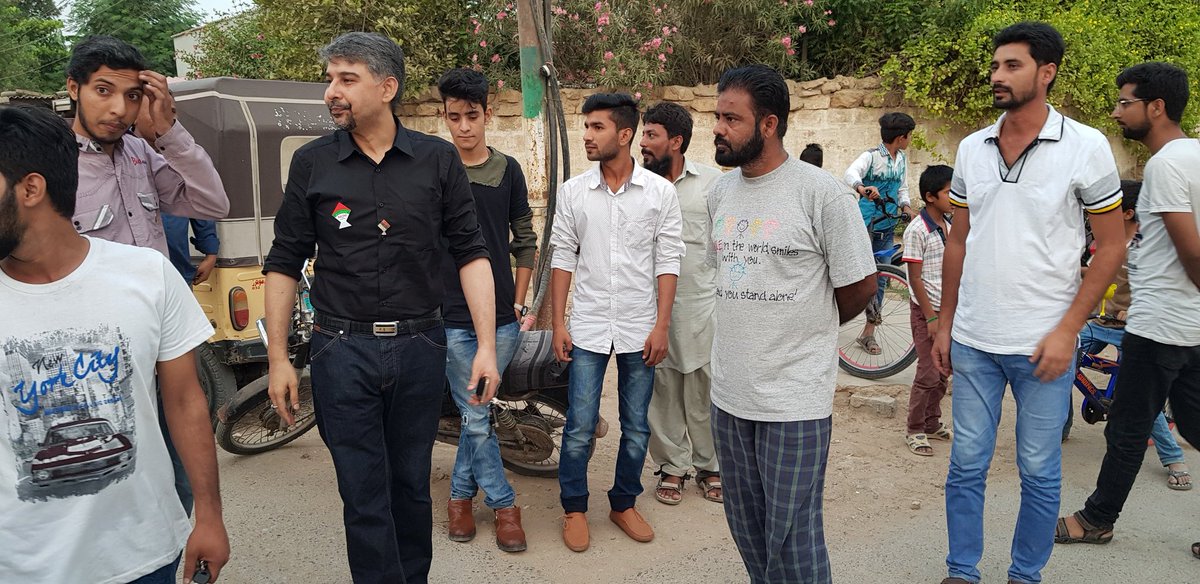 Among the metropolis' major constituencies, NA-243 (Karachi East) is set to see an interesting competition as voters will have to choose from PTI chief Imran Khan, Pakistan People's Party (PPP) leader and former deputy speaker Sindh Assembly Syeda Shehla Raza, Muttahida Qaumi Movement (MQM) heavyweight Ali Raza Abidi and Pak Sarzameen Party (PSP) leader Muzammil Qureshi.
The constituency mainly comprises the Gulshan-e-Iqbal Subdivision, and census charge 12 and 13 of Jamshed Quarters. It was created in the 2018 delimitation from areas of old NA-252 and the section of Gulshan-e-Iqbal in NA-253.
The areas falling in the constituency are considered to be MQM strongholds but with the infighting in the party, divided vote bank, contesting polls against heavyweight like Imran Khan and seasoned politician like Shehla Raza might prove a tough call for MQM-P.
"The constituency is open now, even PSP can take it, we know Muzammil (the PSP candidate) and we like Mustafa Kamal," a Gulshan-i-Iqbal shopkeeper said, adding that PSP workers have gone door to door and have spoken to people about their problems.
Rumour had it that PTI chief Imran Khan might back off from contesting in Karachi but he submitted his nomination papers, raising alarm bells for all the candidates fighting it out in NA-243.
Shehla Raza, on the other hand, has been quite active in the constituency and have spoken to a number of corner meetings.
We have to be very vigilant. Those who used to snatch votes from you did not deliver all these years whilst PPP has delivered in #Karachi without having the LG mandate. So be careful while you vote this time. #NA243 pic.twitter.com/xnRWZi0Kgx

— Syeda Shehla Raza (@SyedaShehlaRaza) June 19, 2018
Most of the voters in the area, however, are determined that they will see "what is best for Karachi and their area" before voting for anyone. "We want our issues resolved, sometimes people of this city even have to buy a basic necessity as drinking water, so we are not going to vote for anyone unless he promises us development and resolution of our problems," said an 83-year old lady.
Comments
comments