KARACHI/PESHAWAR: By-elections for one national and two provincial assembly constituencies were held in Karachi and Peshawar on Sunday, ARY News reported.
Voters cast their ballots in the by-polls for the National Assembly constituency of NA-247 Karachi and the provincial assembly seats PS-111 Karachi and PK-71 Peshawar. The voting process in all three constituencies started at 8AM and continued until 5PM without any break.
The ruling Pakistan Tehreek-e-Insaf (PTI) emerged victorious on NA-247 and PS-111 with both its candidates Aftab Siddiqui and Shehzad Qureshi winning their respective seats with heavy margin.
Awami National Party (ANP), however, surprised everyone by winning the PK-71 seat.
HERE ARE THE UNOFFICIAL/PROVISIONAL RESULTS
---
NA-247
PTI's Aftab Siddiqui emerges victorious by securing 32, 464 votes against MQM-P's Sadiq Iftikhar who only managed to secure 14, 114 votes.
Soon after it emerged that he has won the elections, PTI candidate took to Twitter to thank people of his constituency for electing him to represent them at National Assembly.
"With Allah's help and his guidance, I promise to serve you to the best of my abilities. I commiserate with all those who contested against me & thank them for a decent contest," Aftab Siddiqui wrote on Twitter.
Thank you #NA247 for electing me. With Allah's help & his guidance, I promise to serve you to the best of my abilities. I commiserate with all those who contested against me & thank them for a decent contest. #Karachi

— Aftab Siddiqui (@AftabSiddiqiPTI) October 21, 2018
---
PS-111
PTI's Shehzad Qureshi wins by securing 11, 658  votes as compared to PPP's Fayyaz Pirzada who only managed to bag 4,961 votes. MQM-P's Jahanzeb Mughal emerged as the second runner up with only 2, 076 votes.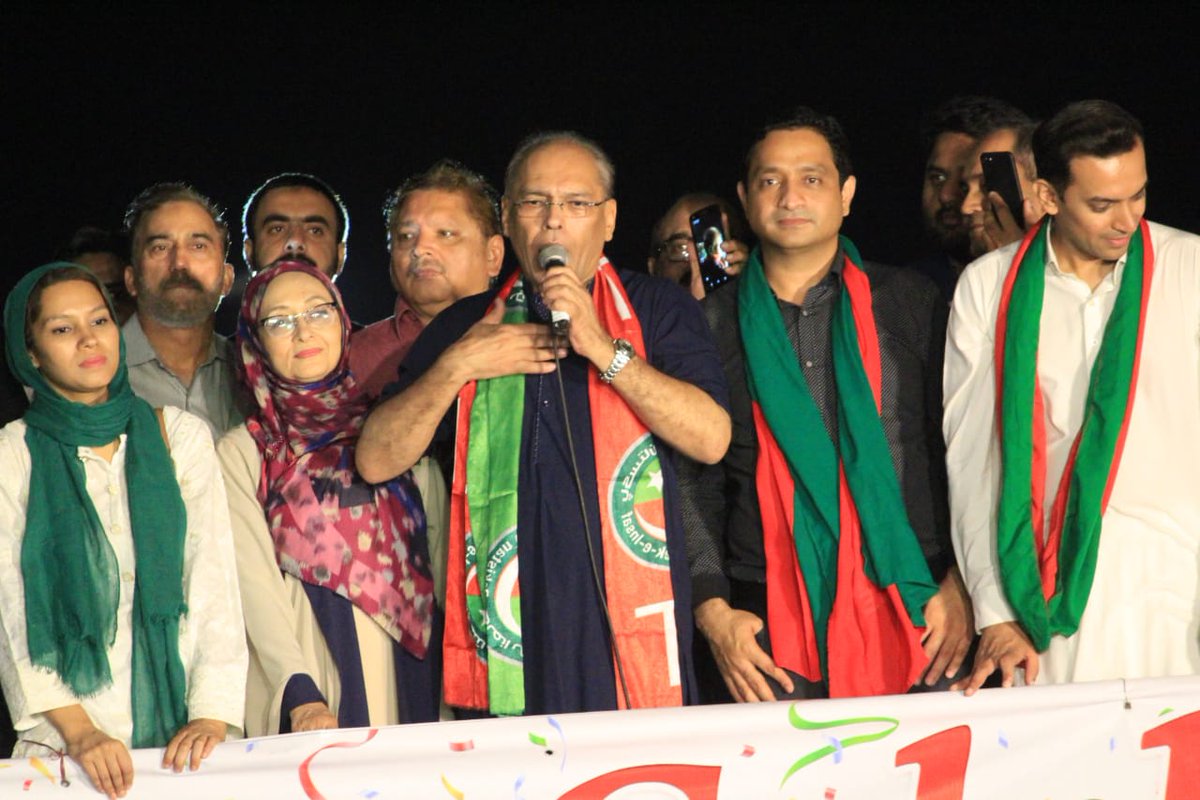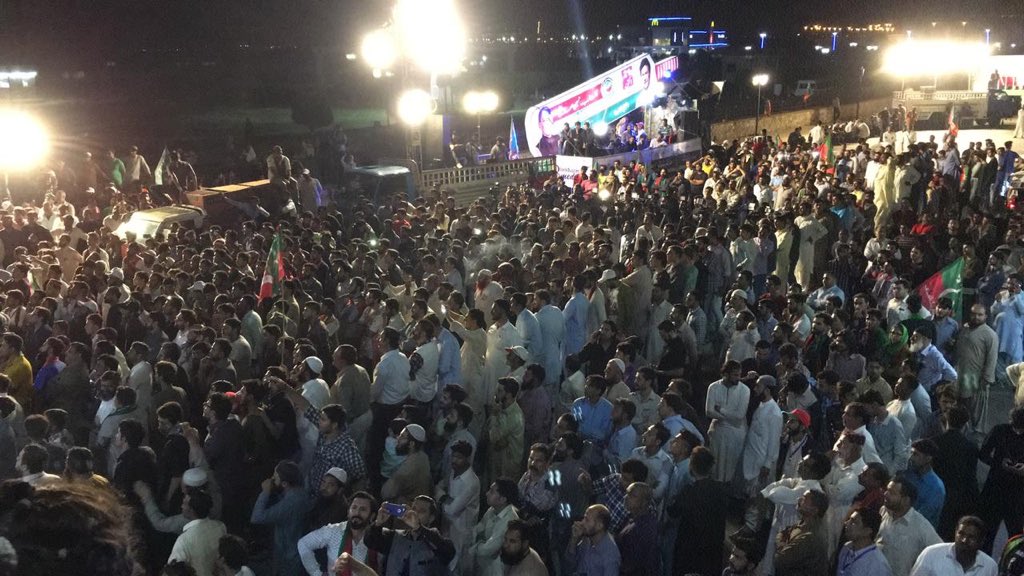 PTI workers celebrated their candidates' victory in Defence Housing Authority (DHA) and other areas of the city with party leaders terming this victory a clear decision by people of Karachi to reject "politics of ethnicity.
کراچی میں PTI کے امیدواروں کی شاندار کامیابی عمران خان اور حکومت پر لوگوں کے اعتماد کا اظہار ہے۔ کراچی نے لسانی سیاست کو رد کر کے قومی سیاست کا انتخاب کیا ہے اور انشااللہُ یہ پاکستان کے روشن مستقبل کی نوید ہے۔

— Ch Fawad Hussain (@fawadchaudhry) October 21, 2018
---
PK-71
ANP's Salahuddin beats PTI's Zulfiqar Khan by securing 11, 257 votes. His rival candidate, PTI's Zulfiqar Khan bagged 9, 854 votes.

ANP workers took to streets after the announcement of provisional results on TV channels and raised their party slogans.
Salahuddin was supported by a multi-party opposition alliance against the PTI candidate.
ANP chief Asfandyar Wali congratulated the party candidate on his victory and thanked all the parties who supported the ANP candidate.
In a statement released from the party, the ANP chief and party's general secretary Mian Iftikhar Hussain said that the victory shows that people are wary of the policies of PTI government and have rejected the "tabdeeli" slogan raised by the ruling party.
---
Second round of by-polls: Polling concludes peacefully in one national, two provincial assembly constituencies
According to the ECP, 240 polling stations were set up in NA-247, which has a total of 546,451 registered voters.
The main candidates which were in run for the NA-247 seat are PTI's Aftab Hussain Siddiqui, Sadiq Iftikhar of the MQM-P, TV artist Qaiser Khan Nizamani of PPP and Arshad Vohra of the Pak Sarzameen Party (PSP).
Eighty polling stations were established in the Sindh Assembly constituency of PS-111. The constituency has 178,965 registered voters.
PTI had allotted its ticket to Shahzad Qureshi while PPP's Fayaz Pirdaza, MQM-P's Dr Jahanzeb Mughal and independent candidate Jibran Nasir were also in the fray.
Five candidates were vying for Khyber Pakhtunkhwa Assembly constituency PK-71 for which polling was held at 86 polling stations. The constituency has a total of 133,461 registered voters including 79,846 men and 53,615 women.
Comments
comments