PM Imran performs ground-breaking of Kartarpur corridor
NAROWAL: In a historical event, Prime Minister Imran Khan has laid the foundation stone of Kartarpur Corridor which will link Gurdwara Darbar Sahib in Pakistan with India's Gurdaspur district.
According to details, the ground-breaking ceremony was attended by Chief of the Army Staff Gen Qamar Javed Bajwa, Foreign Minister Shah Mehmood Qureshi and other government officials.
Former Indian cricketer and member of Punjab cabinet Navjot Singh Sidhu and other Indian ministers were also present at the occasion,
A group of Indian journalists and international media were also in attendance to cover the unprecedented event .
The formal opening of the work of the Kartarpur Corridor in India had begun on November 26 after a formal ceremony.
'Imran Khan is a master-key'
Hailing his old friend's efforts, Navjot Singh Sidhu said, Imran Khan has become a key that can open all locks.
Talking to audience at the inaugural ceremony, the Indian cricketer said "whenever the history of Kartarpur Sahib will be written, name of Imran Khan will top it," because it is a miracle which could not take place in 73 years, but happened within three months with Khan's initiative.

Calling Pakistani PM an angel for his peace-efforts, Sidhu urged to end all bloodshed between the two countries and thanked the government and army of Pakistan for their positive step.
'Wall of Berlin can fall, so can the wall between Pak and Ind'
Indian Union Minister Harsimrat Kaur Badal during her address remarked with teary-eyes, "If the Berlin Wall can fall, then the wall of hate between India and Pakistan can also be taken down."
"It is a historic day for the Sikh community. History is being written today. Distances are being erased today," she said while expressing her gratitude to the Pakistani administration.
The Indian minister added, "The corridor will increase love between India and Pakistan."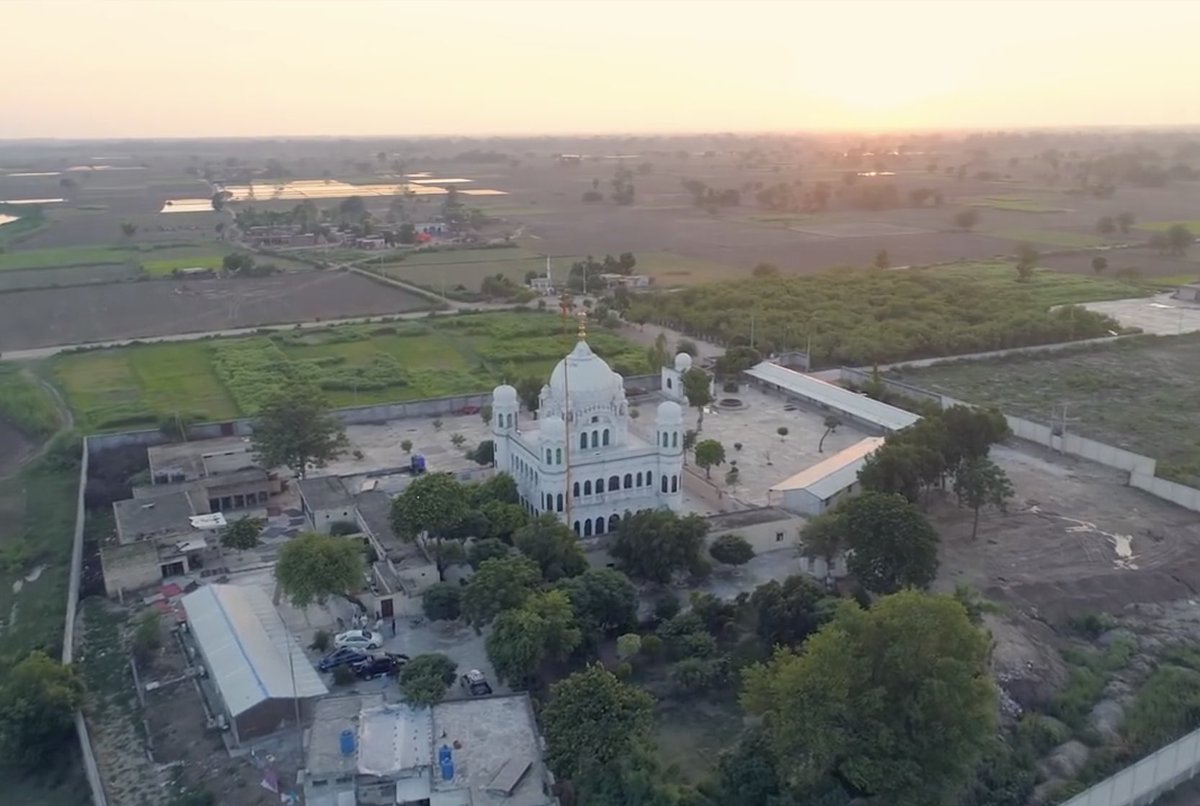 Kartarpur Corridor
After Pakistan's initiative to open the Kartarpur Corridor on the 550th birth anniversary of Sikhism founder Baba Guru Nanak next year, India last week had agreed and decided to build the Kartarpur road corridor up to the border with Pakistan.
Pakistan and India both had made an official announcement on November 15 in this regard.
The construction work will immediately begin following the ground-breaking ceremony of the corridor, sources said.
Kartarpur Sahib Gurdwara is located at the bank of Ravi river in Pakistan is about four km from the Dera Baba Nanak shrine.
The Sikh community was demanding for a long time to build a corridor linking India's border district of Gurdaspur to historic gurudwara in Narowal, Pakistan. The corridor will give Indian pilgrims easy access to the shrine in Kartarpur.
Comments
comments