Zardari, Bilawal, Talpur among 172 placed on ECL
ISLAMABAD: The federal government on Friday placed the names of Asif Ali Zardari, Bilawal Bhutto Zardari and Faryal Talpur and 169 others on the Exit Control List (ECL) over their alleged involvement in fake bank accounts and money laundering cases.
The development comes a day after the federal cabinet decided to places the names of 172 accused in the mega money laundering scam on the no-fly list.
Other accused whose names have been placed on the ECL include Sindh Chief Minister Syed Murad Ali Shah, former chief minister Qaim Ali Shah, PPP leaders Sohail Anwar Siyal, Imtiaz Sheikh, Ali Hassan Zardari, Manzoor Kaka, Sohail Rajput, Omni Group chairman Anwar Majeed, and his son Nimar Majeed.
Former National Bank of Pakistan (NBP) president Syed Ali Raza and top officials of the Sindh Bank, including Bilal Sheikh, Ahsan Shiekh, and Sarwat Azeem, also face the travel ban.
Federal Minister for Information Fawad Chaudhry on Thursday announced that the government will place the names of all 172 people named in the Joint Investigation Team (JIT) report on the ECL.
Addressing media in the federal capital, the minister said that the names of former president Asif Zardari and all other people named in the JIT will be placed on ECL.
"These people (named in the JIT) used power to launder billions of rupees so we have decided to put all of them on ECL for it was taxpayers' money which was looted," said Chaudhry.
He also took a dig at Asif Zardari over his statement of not taking the JIT report seriously and said that now he will take this report seriously.
"It is ridiculous how these people are calling for people to protest over this "alleged injustice" for they looted their money.
"How can they ask people of Sindh to protest for them after looting their money," said the minister.
Here is the list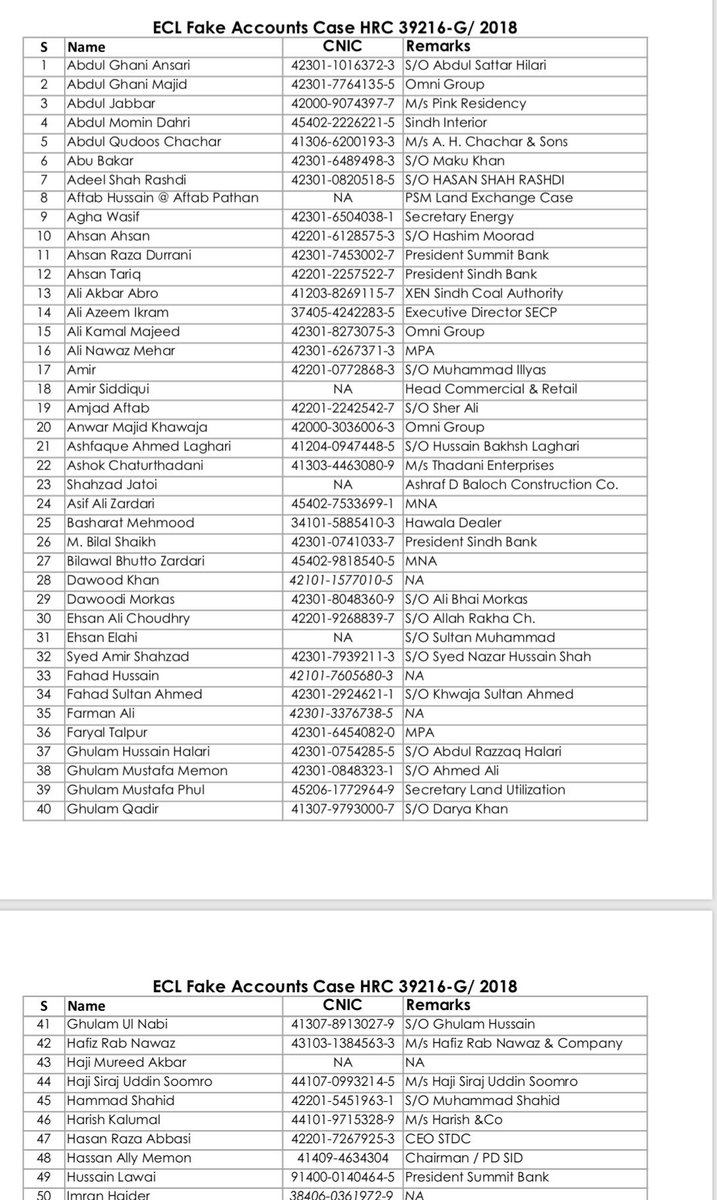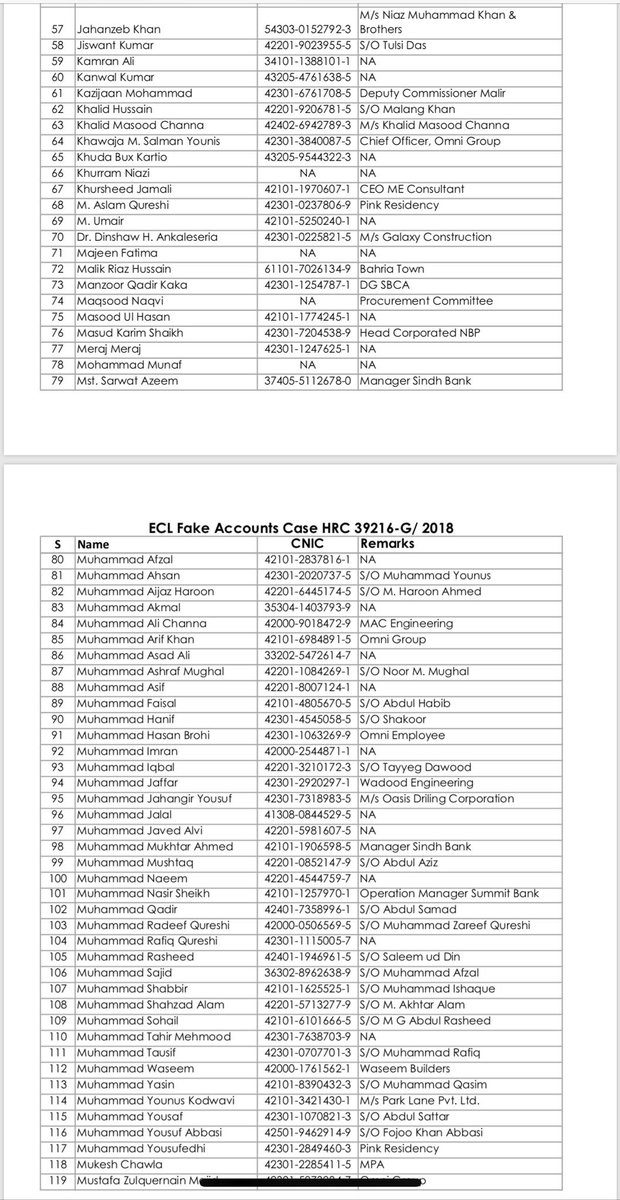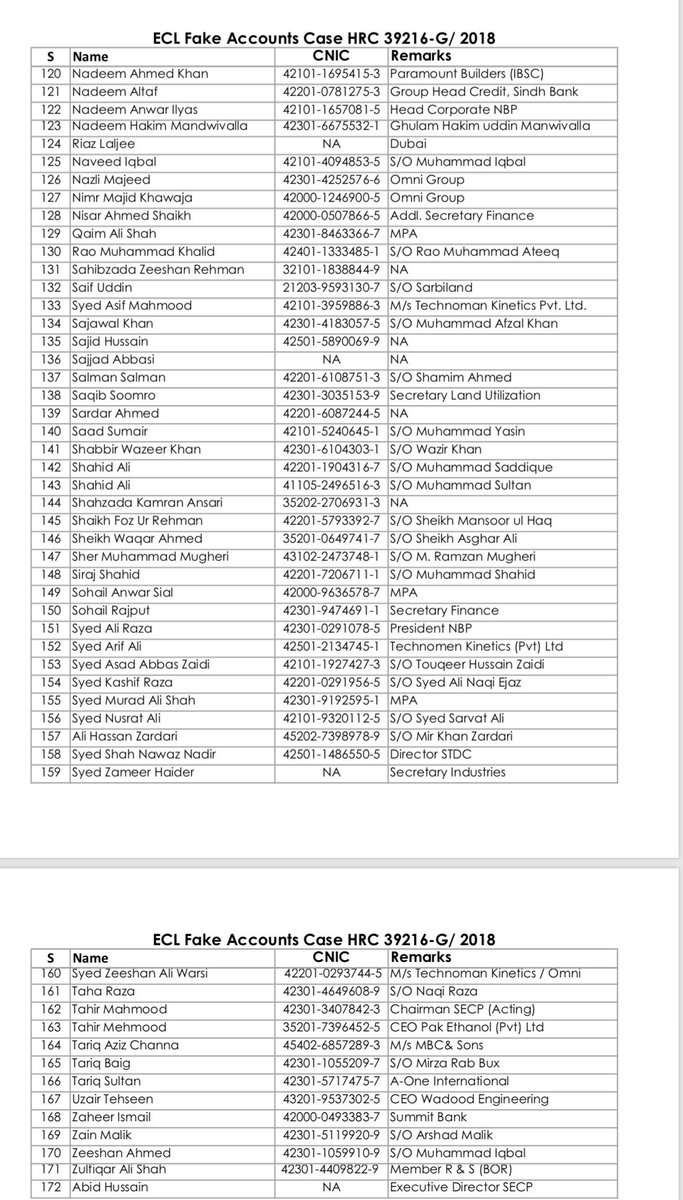 Comments
comments